As technological advancements and the security quirks of air travel continue, airport terminals across the country are getting a much-needed face-lift.
These facilities, with their ticket counters, security checkpoints, gates, and baggage claim, cradle a lot of things into relatively tight spaces. But almost all of these aspects have changed radically in recent years. From the added security of the post-9/11 era to the growth of smartphone boarding passes to the ongoing health concerns related to the pandemic, the physical spaces of airport terminals are being used much differently than they were just a few years ago.
For Delta Air Lines, one of the world's largest airlines, this has resulted in a significant investment in redesigning its terminals to better suit the ways in which flights have changed. Across three of its major hubs — Los Angeles International Airport (LAX), LaGuardia Airport (LGA), and Seattle-Tacoma International Airport (SEA) — Delta has spent the past decade and more than $12 billion rethinking its facilities. It included everything from the tallest building to almost completely abolishing the check-in hall.
"We had to go vertical to get all of this work done," says Ryan Marzullo, managing director of Delta Real Estate. The airline's terminals in both LGA and LAX are now four-story buildings, known as headhouses, with new layouts, infrastructure, and even climate change contingency plans. The design of the delta luxury lounges has been adapted to changing conditions, with more room and an outdoor jumping platform available at LGA.
Part of the way the company has reshaped its space is learning about the changing ways its customers are already traveling.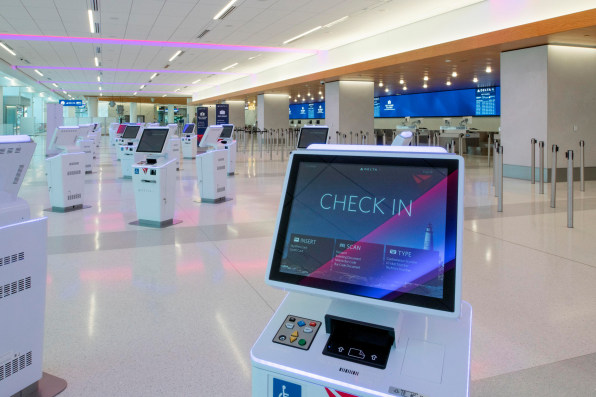 At LGA, the $4 billion Delta reconfiguration dramatically reduced the size of the check-in and ticketing areas, and reused those square footage to expand the security zone to make the inevitable waiting there more enjoyable. "This is where you wait. You won't wait in the check-in hall anymore," says Marzullo. "Less than half of our customers [at LGA] Check the bag. Most customers now use their phones at check-in and then head straight to security."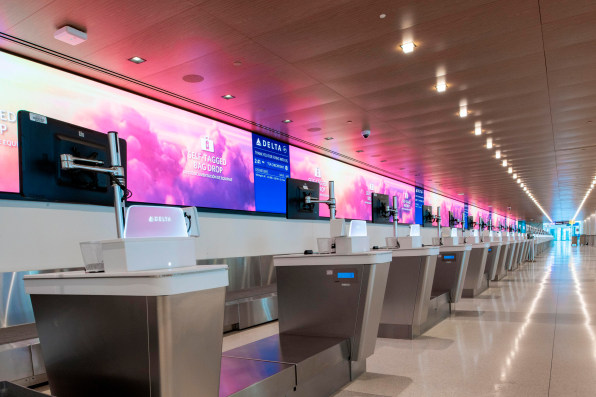 For those still checking bags, the airline has decentralized its baggage system, allowing people arriving via transit or by car easy access to a check-in point on the first or second level of HQ. Baggage carriers are now positioned in the roofs of the building, and function like a hidden highway system that pulls baggage from various drop points and directs it to 37 gates at four junctions.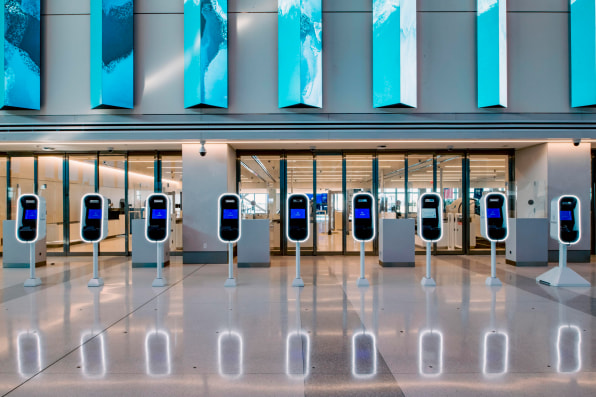 The hidden corridor also serves as the backbone of the building, connecting each of these four concourses with a focus on handling waste removal and resupply concessions, pulling it out of sight for most travelers. "All these things are happening now behind the scenes," Marzullo says.
At LAX, Delta has also reconsidered its security space as part of a $2.3 billion upgrade. The terminal replaces what were previously two separate terminals serving many different airlines, and is now primarily used by Delta. Consolidation of services and simplification of security were primary concerns.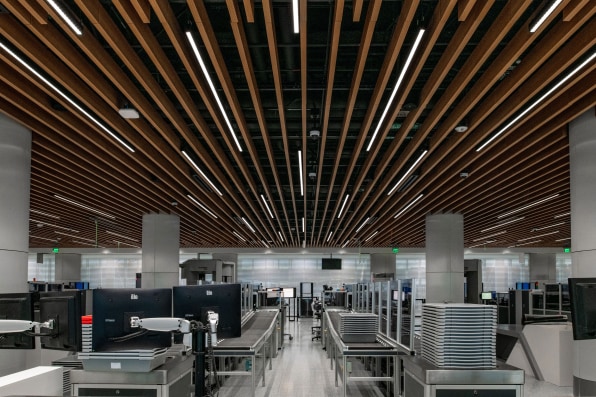 "All [airline] "It had its own tickets, it had its own security checkpoint, it had its own TSA baggage screening system, and it had its own baggage pick-up area," says Brian Robert, managing director of Delta at LAX. The new facility combined each of these service spaces and allocated more space for the new central security checkpoints. "They were previously crammed into some awkward spaces at both stations. So from a practical point of view, it's very useful."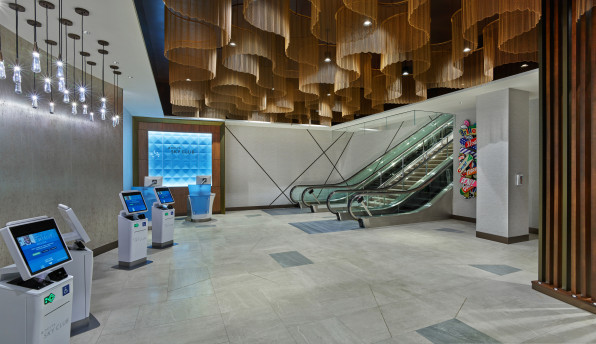 The new building was also designed to overcome the historically narrow space of the stations at LAX, which opened in the early 1960s. The new space includes large windows on either side of the security checkpoint area, which is not uncommon. "When you pass safely, you see the windows in front of you, which is a much friendlier customer experience," says Robert.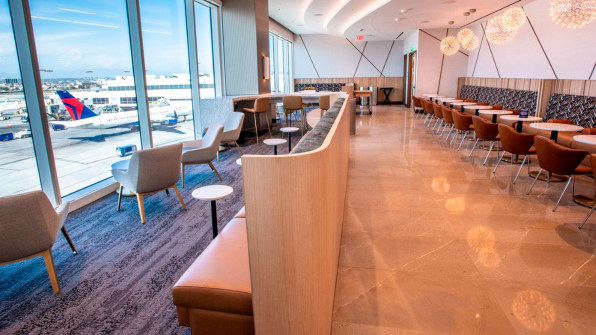 At LAX, Delta has also thought about how to improve transit through the four concourses that connect it to its headquarters, lining the single-level walkway between them with large windows looking out onto the tarmac. "You're not underground, you don't go through a lot of difficult changes in class. It's very intuitive and gives you the ability to be able to see where you're going and understand where you're going," says Robert. "It's not Byzantine."
In Seattle, the experience of navigating through the building has been prioritized, both in security and beyond. The company estimates that improvements to passports and security checkpoints will reduce average customer contact times by about 15 minutes. A new 85-foot-tall aerial walkway is intended to provide a more pleasant ride through the station, with views of Mount Rainier in the distance and the active taxiway directly below.
While most improvements focus on passengers, airport improvements should also smooth operations. At LGA, which is on the water in Queens, all critical infrastructure and mechanical equipment have been raised above the flood levels expected to be seen in the area. To reduce delays, nearly every gate has been upgraded to be able to handle the full range of aircraft sizes currently in use, meaning an early flight can be redirected to nearly any open gate. The airport has been upgraded to allow for two-way aircraft traffic, instead of the congestion prone to the one-way runway congestion that once existed.
Overall, Marzullo says, the $4 billion renovation is reusing the space that was available, but with the modern realities of air travel in mind. "We were signed up, but we used every square inch of real estate we could."