main events
Chris Rock Ego Death World Tour. 8 p.m. on Saturday, June 4 at Shea's Buffalo Theatre, 646 Main St. Tickets start at $46.50 (sheas.org, Tickmaster.com). Adult content.
From "Saturday Night Live" and "Everybody Hates Chris" to the comedy specials "Tamborine" and "Bring the Pain," rock band's unrestrained sense of humor is signature in his acting, directing, producing, and writing. "Ego Death" is his first world tour in five years. It is not known if Rock will discuss the events at the Oscars, although he has avoided doing so so far. "I'm not going to talk about it now. I'll get to it eventually – on Netflix," Rock said at a show in May at London's Royal Albert Hall.
Kids run. 8:30 a.m. to 11 a.m. Saturday, June 4 at Delaware Park, Meadow Drive Free registration (kidsrunbuffalo.com). Rainy or sunny.
This 34th annual family-friendly event kicks off with a morning of activities and a loop around a Delaware park. Runners arriving at 8:30 a.m. can park in the St. Church parking lot. Wegmans tent. An hour later, group warm-ups begin, followed by a mini dash for kids (ages 2-5) and a 1.8-mile family lap around Delaware Park, topped with free snacks, refreshments, medals, and prizes.
Food trucks Tuesday. 5-8 p.m. Tuesdays, starting June 7 at Larkin Square, 745 Seneca Avenue. Free admission.
Buffalo Summer Dating returns to Seneca Street every Tuesday from June 7 through August 30. Cheesy Chick, Sweet Melody and Falafel Bar are among a group of 40 food trucks that will be parked in Larkin Square while picnickers enjoy grilled cheese, tacos and live music. Kensingtons premieres June 7.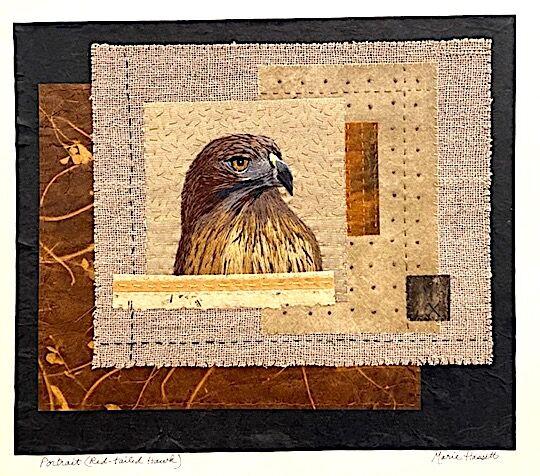 Mary Hassett at Art Dialogue Gallery. Until July 8 at Art Dialogue, 5 Linwood Ave. free entry.
Regional artist Marie Hassett reflects on the demise of nature in this multimedia art exhibition. Hassett frequently sews fibers and finds things—as opposed to building a nest, she says—in assembled, bespoke, and hinged pieces. "The birds represented in these works remind us of what has been lost and what is in danger of disappearing in the natural world," she said in an artistic statement. "I explore the intricacies of our relationship with nature and the consequences of loss in its end. The species presented here are extinct or threatened with extinction primarily due to human actions." Gallery opening hours are 11am-5pm Tuesday through Friday, and 11am-3pm on Saturdays.
Don't miss this
"Star Wars: A New Hope in Concert." 7:30 p.m. Friday, June 3 at Kleinhans Concert Hall, 3rd Symphonic Circle. Tickets range from $20 to $75 (bpo.org). John Williams' famous symphonies will resonate throughout Kleinhans during the screening of "Star Wars: A New Hope" with the support of the orchestra under the direction of Ron Spiegelman. Fans will experience the intergalactic immersion they may not know they need, all the while watching Luke Skywalker (Mark Hamill) discover his destiny.
Silent disco. 8 p.m. Friday, June 3 at Resurgence Brewing Company, 55 Chicago Street Accept $15 in advance, $20 at the door (eventbrite.com). age 21 and over; ID required for access and headphones. Throwback, hip-hop, and electronic band music will capture the sea of ​​headphones at this silent dance party. The event includes specialty drinks, multi-channel music, and optional bell bottoms.
Show cars and bikes. 11am-4pm on Sunday 5th June at Frontiersmen VFW Post 7545, 110 Elgin Street, Tonawanda. Vehicles $12 for pre-registration, $15 per day (vfw7545.org). This auto show will take guests back two decades, wearing a collection of vintage cars and proven girls by Elizabeth Snyder Photography. Supported by a live DJ, guests can enjoy 50-50 prizes or raffles and enjoy refreshments and lunch on the grill while enjoying the cars.