On a sunny Friday morning in late April, Dan Bird of Chef, aka Master Chef, talks about the band's new album. Sing for your dinner.
"What we were looking for was to make a familiar record," says Baird. "The obvious places some of these songs came from — these artists just don't do that thing anymore, and I miss hearing this new music. What are you going to do? Go make some."
So Byrd and his fellow chefs — golden chef Stan Lynch and secret chef Joe Blanton — whipped up dozens of sides of "rock and roll," said Bird, seasoned with a bouquet of faces, a workshop of Allmans Creed. The result was an impressive record with musical flavors that the chief executive says were "abandoned for no good reason other than popular consumables".
Scheduled to be released on Friday, Sing for your dinner It's a follow up to the Chefs' debut musical for 2020 heat and cureThat's how Bird loves the pecan pie he serves at Waffle House. There's vocals on the new record, which is fine for Lynch.
"Danny is as recognizable as anyone on the planet," says Lynch, who has been a longtime drummer for Tom Petty and Heartbreakers. "He's that good guy in the showdown."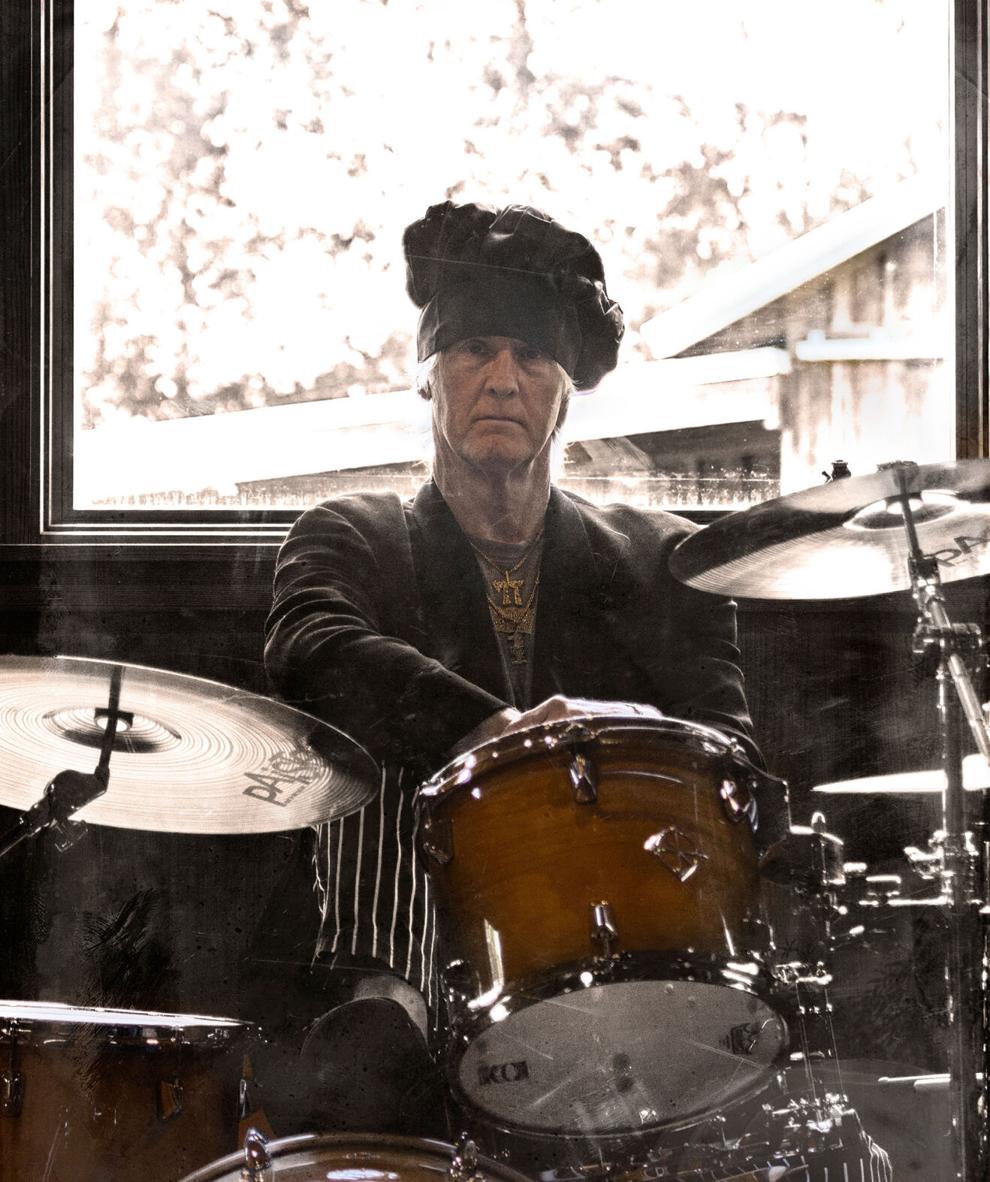 The chefs got together at the start of the pandemic when Bird asked Lynch if he could "put some drums back on" for the tracks he had recorded. But the inspiration for the band's name can be traced back to late May 1987 and the crew meal that began on the Petty and the Heartbreakers '1987 Rock 'n' Roll Caravan tour, which featured Baird's band, The Georgia Satellites.
"I was sitting at a table with Stan and [Heartbreakers guitarist] mike [Campbell]And I started talking about the original satellite drummer, who had this weird little side of the business," Bird explains. They put up some pictures of themselves as chefs, wearing shorts and sneakers and a chef hat. Stan and Mike were howling."
Lynch remembers the moment vividly. "Dan said he has some friends who do lawn service, and he calls them 'grass cooks,'" Dan recalls. "That made my head explode—the idea that the chef is like a Ph.D. It is, like, the highest paid level. And so we got into this thing like, "Is the bass player good?" "Yes, he's a chef." "
Baird and Blanton give a lot of credit to Lynch for the heights the band has reached Sing for your dinner.
"Stan was the guy who just kept pushing and going, 'This could be better,'" says Beard.
Blanton echoes the following: "Stan was the one to put his hand on the lever and say, 'Not yet — don't settle down. ""
Blanton, who has written and recorded with Bird over the past decade on various projects, including recordings by The Bluefields and Homemade Sin, is credited as a co-producer of heat and cure. Baird and Lynch helped engineer their parts and also mixed the record. But on the new album's notes, it's pronounced "rising, baked and gone, and now a bona fide chef."
"Joe is everywhere [the new record]Lynch says. "That's why I became the secret chef."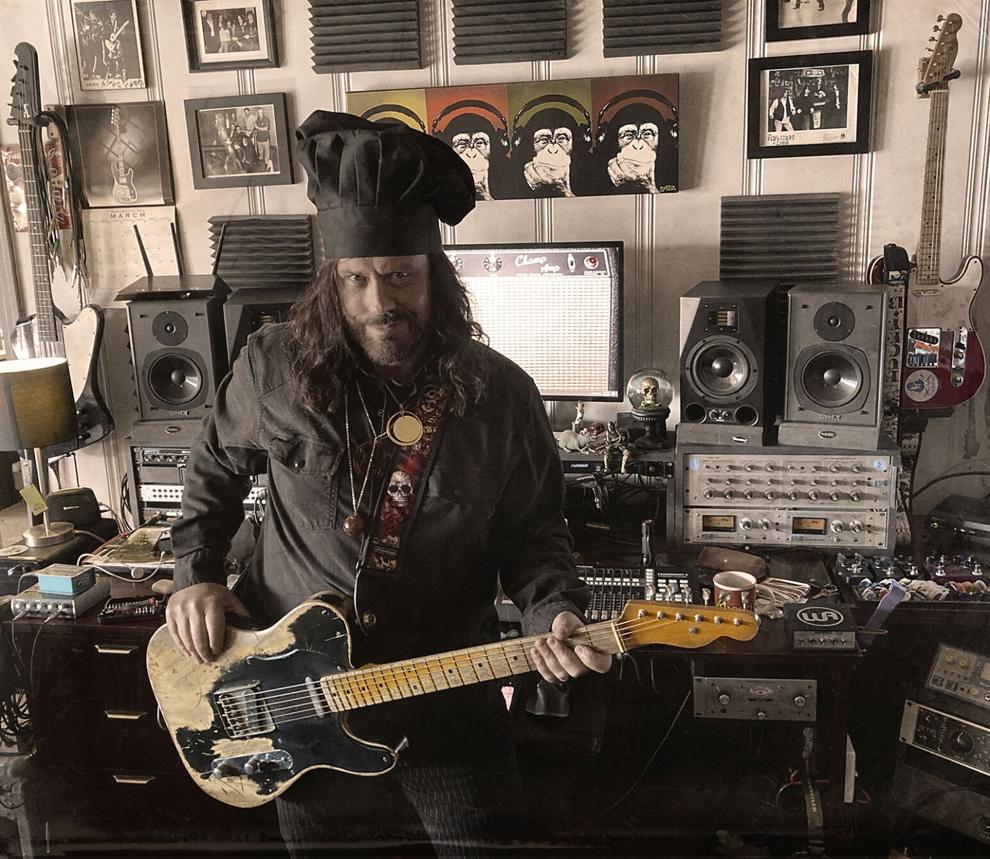 As with the band's debut, most of the new album was recorded remotely, with Lynch working in his studio in Central Florida, and Bird and Blanton working in their studios in Nashville. Eight of the 12 songs are attributed to the band. The other songs are songs that Bird brought to the table already finished, and three of them are written jointly with people outside the band.
"The thing I want to do is create a chord pattern that's not necessarily traditional and interesting and still lingers in rock 'n' roll," says Bird, regarding The Chefs' writing process. "Joe was great at the lyrical thing. Outside of physical play, Stan was great at arrangements, and for most of the tunes, he had an arrangement suggestion."
Baird handled the bulk of the guitar work on the album and all parts of the bass, as well as lead vocals on all but one of the songs. Lynch contributed drums, percussion, and keyboards, and Blanton added rhythm guitar and backing vocals. While Blanton did most of the heavy lifting on the lyrics, some song ideas originated with Bird, such as "Bout as Famous," which deals with the volatility of fame—something the three chefs experienced to one degree or another.
"Bout as Famous is what I said in the back of a touring truck," says Bird. "I was trying to explain to the bass player from Homemade Sin that he wouldn't get much better than this – we're as famous as we're going to get – and everyone started laughing. Warner [Hodges] He repeated it to Joe, who not only laughed, his eyes grew the size of saucers, and went, "Damn, that's a song." "
"Dan is full of good sayings, and that's what I stuck to," Blanton says.
After Bird saw the final song, he told the others on the Zoom call, "Man, wouldn't it be cool to do the thing the band used to do — you know, switch places on who sings the lead? And everyone said, 'Yeah.'" Stan went on, I want the third verse. This is me.' And Joe said, "Okay, I'll start that." She went, "Fuck, the middle verse is me."
Baird and Blanton are already writing material for the group's next album, and Lynch is ready to go. "I'm enjoying this," he says. "This is not like a side hustle to me. This is a musical adventure."