The last time I saw Dervla was a few years ago, before closing, when she invited me to lunch at her home in Lismore, County Waterford. The meal was an acceptable fluid affair. Beer was one of Dervella's greatest interests. If Thesiger could cross the Empty Quarter just to get a glass of water, Dervella would have been happy to cross Rwanda just to enjoy a glass of African stout.
Bottle in hand and holding her courtly on the sofa with that familiar glint defined in her eye, she complained forcefully about the difficulty of visiting friends or traveling with her now with age—though I noted how much she was in her eighties. He spent flipping it over in difficult parts of Palestine, which produced one last and wonderful pair of books.
I was struck by the sheer size of her library, which was spread from room to room. Most travel writers end up with one or two bookshelves in their respective fields, be it South America or India. But with more than 20 books in a global career that has lasted for more than half a century, Dervella has covered the world.
However, she had a relatively late start as a writer. Born into a powerful Republican family in Lismore, she took care of her elderly parents until she was thirty. Desperate to travel abroad, "like rubber stretched to breaking point," she hopped to India on a bike when she finally managed to leave Ireland in 1963. Before she went, she trained to shoot an automatic pistol in the hills of County Waterford. Then she stripped the gears off her trusty bike, the Rocinante, so there weren't too many mistakes – although he couldn't make the Afghan passes any easier.
But then – as she once warned me when I complained about a flight – her motto was, "You never want your travels to be easy, Hugh." Even by its arduous standards, that first flight was absolutely exceptional. Once her underwear and pistol changed, she set off for Istanbul and beyond. The mountain passes were frozen. In Bulgaria she was attacked by wolves and had to shoot them. The gun came in handy again later to fire a warning shot when Kurdi tried to assault her.
Letters detailing her adventures were sent to Irish friends in installments, but she never expected her words to be published. When she arrived in Delhi, she was spotted by Penelope Betjeman riding her bicycle down the street, and it intrigued this Irish woman who had just traveled overland alone for thousands of miles. "Penelope invited me back to her hotel room to eat canned peaches straight from the can, since she had no plates."
The poet's wife presented it to the British publishing company John Murray, and the result was her first book, Full Tilt: Ireland to India with a Bicycle. It was the start of a professional relationship that lasted decades. Murray has published many books about her travels to Africa, Laos, and nearly every point of the compass.
She once told me that it is the duty of a writer to enter into the lives of those he depicts: "They sleep on their floors," as she puts it. She felt that her upbringing in the Irish countryside helped her accept a great deal of disadvantage when abroad. The full six-month trip to India costs just £64 and 10 days.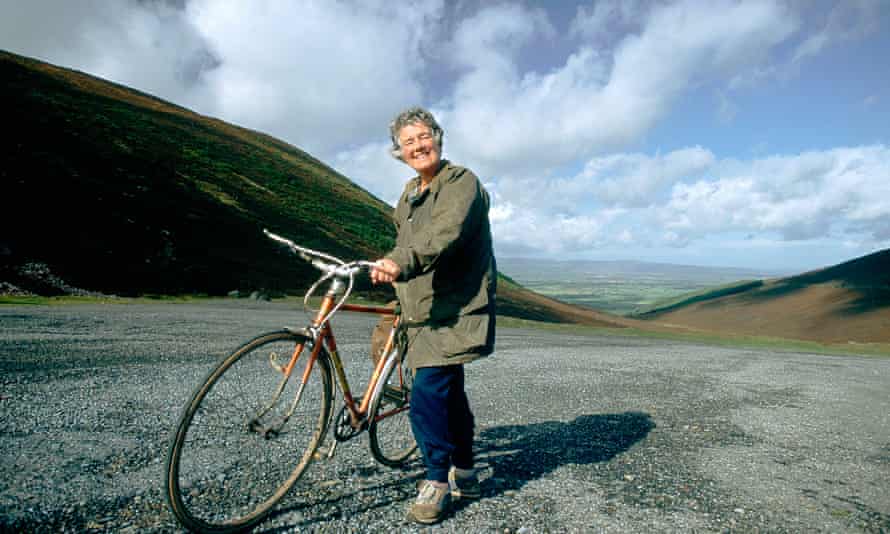 On that first trip through Afghanistan on her bike, Dervla was shocked to meet foreigners who had never spoken to an Afghan, let alone entered their homes: "All they did was photograph them." On Full Tilt, she describes her encounter with a 25-year-old American boy, typical of those she met on the trip: "For them, travel is more Avoidance of instead of go aroundempty, unhappy, baffled, and pathetically anxious for companionship, yet afraid to commit to any other idea, cause, or individual."
As a single mother after her daughter Rachel was born in 1968 – it wasn't easy in Ireland in the 1960s – she defied tradition by insisting that she take the girl wherever she went. "People would say to me, 'What do you think you're doing, taking a defenseless girl into the wilds of the Andes?'" "
The Visit to Peru with Rachel – Related in Eight Feet in the Andes: Travels with a Mule in Unknown Peru (1983) – It was, in her words, a turning point. Until then, she had enjoyed the absolute liberation and excitement of traveling, but the misery of the natives brought back to her how difficult conditions were in places like the slums of Lima, with the spread of cholera and tuberculosis.
In later years, she was deeply drawn to countries at odds with the rest of the world: to Russia, where she rode the Siberian Railways at the age of 70 (she had originally planned to bike, but had damaged her ankle in a fall); to Cuba not only with her daughter but with her three daughters; And in her most recent book on Palestine for Eland Books, she took the lead when she left Murray's book in 2008 ("Going Too Political") and was wonderfully supportive.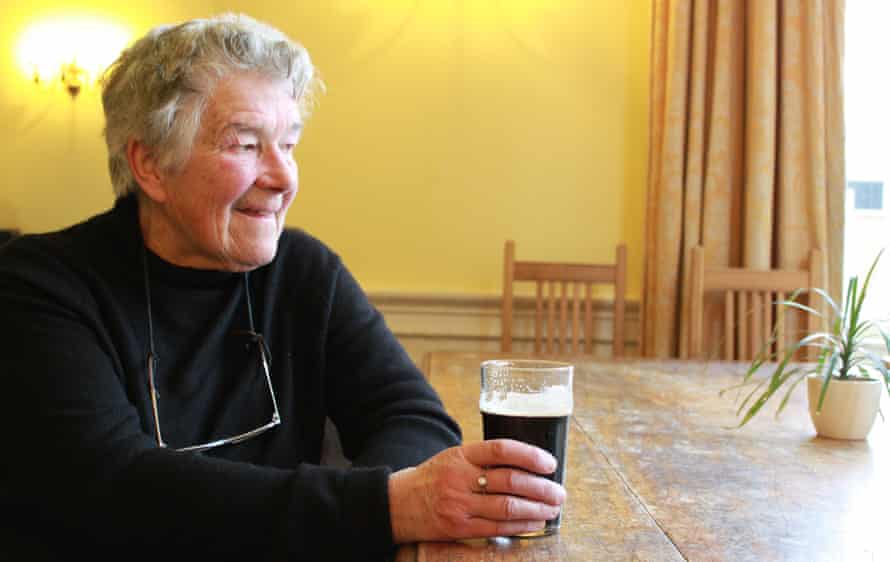 When I re-read the books, after the grief of her death, it still seems best, like her first letters, at home. What is most powerfully shown is her consistent honesty: she was the most reliable of the narrators and an expert in direct reporting. She also had that rare ability to get to know a country, and to listen very well. In Russia, I gained confidence as a grandmother Grandmother which others may not have – "So there are at least some advantages to getting old!" , assured me.
Unusually among travel writers, she's never accepted a commission for a book before taking a trip, preferring to wait to see if she's found anything interesting to say – an example others can usefully follow.
She definitely loves to report upsetting facts. She argued that women enjoyed more freedom under the Soviets in Afghanistan or under Saddam in Iraq than they did at other times in those countries.
Despite the many acclaimed tributes in recent days, it is important to remember that in her life Dervla was often seen as anti-establishment and dealt with with difficulty. Her book on Northern Ireland in the 1970s, A Place Apart, was necessarily controversial and far from the sugar-coated version shown in recent Belfast by Kenneth Branna. When, a few years ago, I tried to get the BBC to make a lifelong legacy film about Dervla's accomplishments, I met resistance, and to my sadness, they couldn't make it. She enjoyed a certain anti-authoritarian and mischievous stance, and her books reflect that.
Derfla once asked if she was satisfied with the planet. "Well, let's face it, it's hard to be optimistic." She raised a cup.
In return, I raise her a glass: to a daring traveler and exquisitely iconoclastic rebel, and faithful friend, she wrote it as she saw it and kept her adventurous spirit to the end. Maybe a cup of Ethiopian home brew TalaPoured from a cold ceramic jar.