Over 20 years since they first became eligible, a Judas priest has finally been inducted into the Rock and Roll Hall of Fame. They get a 'Musical Excellence' award instead of a straight award, but the fact remains that one of the most recognizable metal bands gets the due it deserves. Hammer Guitarist met Reverend Ian Hill – the only member to consistently play with the band since its inception 53 years ago – to talk about recognition, retirement and reconciliation with co-founder KK Downing.
How do you feel when you are finally inducted into the Rock and Roll Hall of Fame 23 years after you first qualified?
"Ha, it took them a while, didn't it? Despite that, it's nice to be recognized by your colleagues. We are honored to be a part of it all, especially since there are only a few heavy metal teams out there at the moment. Hopefully this opens up." The doors are to bands like Iron Maiden or Def Leppard, bands that should already be there. But the most important accolade that a band can earn is a gold or platinum album — and that's when you know you're doing things right and doing well by the fans."
You will be awarded the 'Musical Excellence' award. Does that mean you're officially in the Hall of Fame now, or do you still need to be nominated in the future to get inclusion right?
"You tell me! They have all these categories now, so we don't care which door we used, we're in it and hopefully it's still open for others to use as well. It's like they came up with a heavy metal category at the Grammys – we thought 'Cool, we're with a chance' and then it happened." Jethro Tull on her! I don't know who was more embarrassed ha ha."
You've spent years saying you didn't bother. What has changed, or were you telling the pigs before?
"Of course it's nice to be recognized! We wouldn't have lost any sleep if we didn't get it, but it's nice to be honored after all this time."
Why do you think it is important for heavy metal to be recognized in the Rock and Roll Hall of Fame?
'It's weird, isn't it.' 'Rock And Roll Hall Of Fame' and you get class performances like Dolly Parton which she's accepted now, but she said it didn't feel right because she was already a part of the Country Music Hall Of Fame. It has expanded to include All kinds of music and some bands might not consider rock 'n' roll as such, but it's a great institution."
As one of the bands that helped shape heavy metal in the first place, does it frustrate you to see the genre sidelined so much?
"Even at the Grammys, heavy metal seems to be a bit faint now. I don't know why – a lot of them have working-class roots, gangs like us came in and gave it a shot because there's no other way out of council ownership, so maybe that's arrogant. Black Saturday was the first [metal] Hall of Fame recruits and it took three nominations before they opened."
How much discussion has there been about who exactly is being recruited into a priest?
"The rule as I understand it is everyone who has been with the group for 20 years. Richie [Faulkner] Sadly he wasn't recruited, but he really deserves to be the driving force in the band for nearly 12 years now. Dave Holland [drummer 1979-1989] He's been in the band for a long time and it's clear that Ken [guitarist KK Dowling] there will be. Les Binks have been with us all those years, as has Scott [Travis, drums] So it would be part of the induction as well."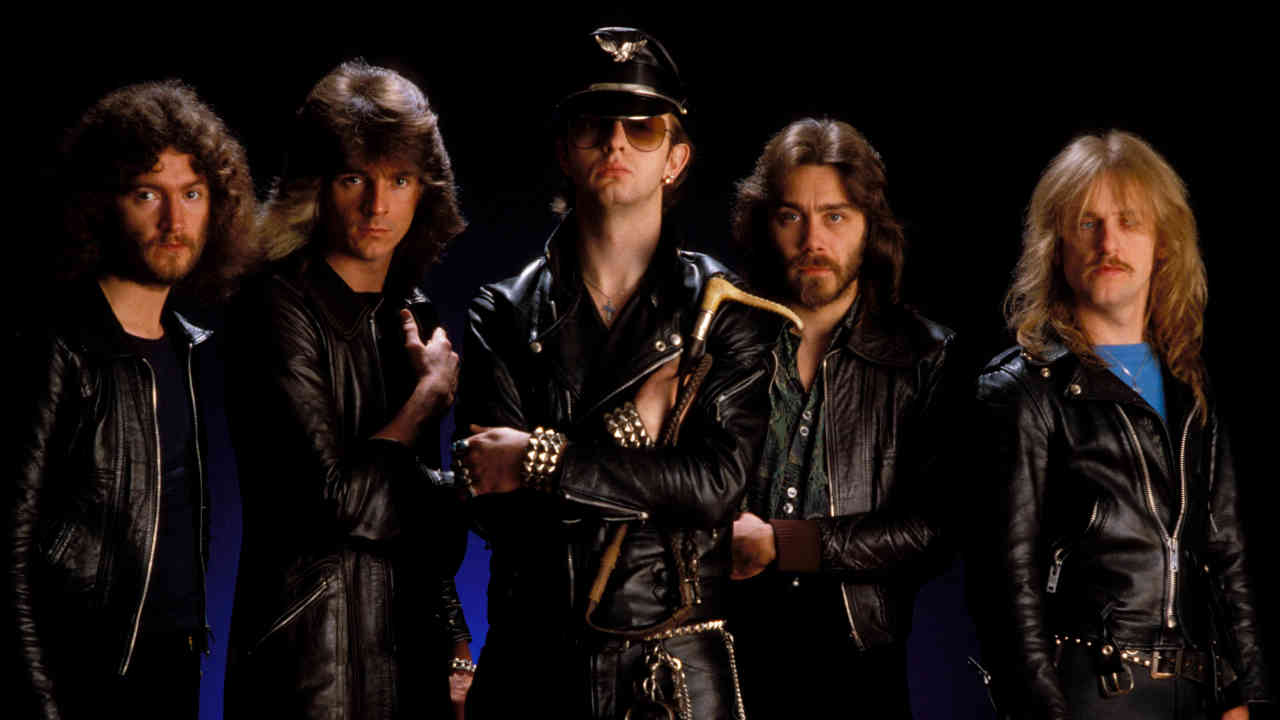 This is great news about KK's involvement. Have you spoken to him directly since the Air Clearance nomination at all?
"He spoke to management and said he would definitely be there. He should be good."
Would you enjoy jamming with Dolly Parton during the traditional end-of-the-evening gathering?
"This is going to be a trip, right? The lady who didn't want to join and the squad who's been ignored for 20 years!"
Who would you include who isn't already there?
"There are a lot of metal bands, right? Slayer, Maiden, Leppard – all those great bands. A load of stuff from the British new wave of heavy metal; we say 'new' but that's back in the late '70s! A lot of these bands are among the The biggest bands around, and it's still going on too."
You recently finished your much-anticipated Judas dates in the US – after all the drama, are you relieved to see the back of it?
Ian: "After two years of coercion due to COVID crap, being able to start over was great. We thought we got up and ran last year, but then Richie had heart problems and we had to hit him on the head again. To get this drama For free this year it seemed like a real breakthrough."
Could you tell that something was wrong while playing that night, or was it only when I walked off the stage that its intensity became apparent?
"If it was going to happen to anyone, we would have expected it to be me or Rob [Halford]! We were very, very lucky because it was a festival and the paramedics were really there to help. It was as if a little star was shining; Metallica was up front, so we were earlier anyway and the group was shorter. If it had lasted longer, things would have turned out completely differently. There was also a dedicated heart hospital four miles down the road, and the surgeon was there at the time; How often does that happen?"
How's Rob doing – his announcement of his prostate cancer treatment came completely out of the blue last year, too.
"Drama everywhere! There's never a good time to have a heart attack, unless you're four miles from a heart hospital, and there's never a good time to get cancer treatments, unless you suddenly find out you've taken two years off. But Rob is fine, he's back to normal. We've had worrisome times over the past few years, and we're very grateful that we're still able to do that."
On the subject, how did it feel to finally celebrate the fiftieth anniversary of the Judas Priest on tour?
"It was great just getting back out there and running smoothly. We blew cobwebs last year when we played Bloodstock. That was the first time in a very long time that I was nervous before we went to the stage, because it's been so long since we did that ".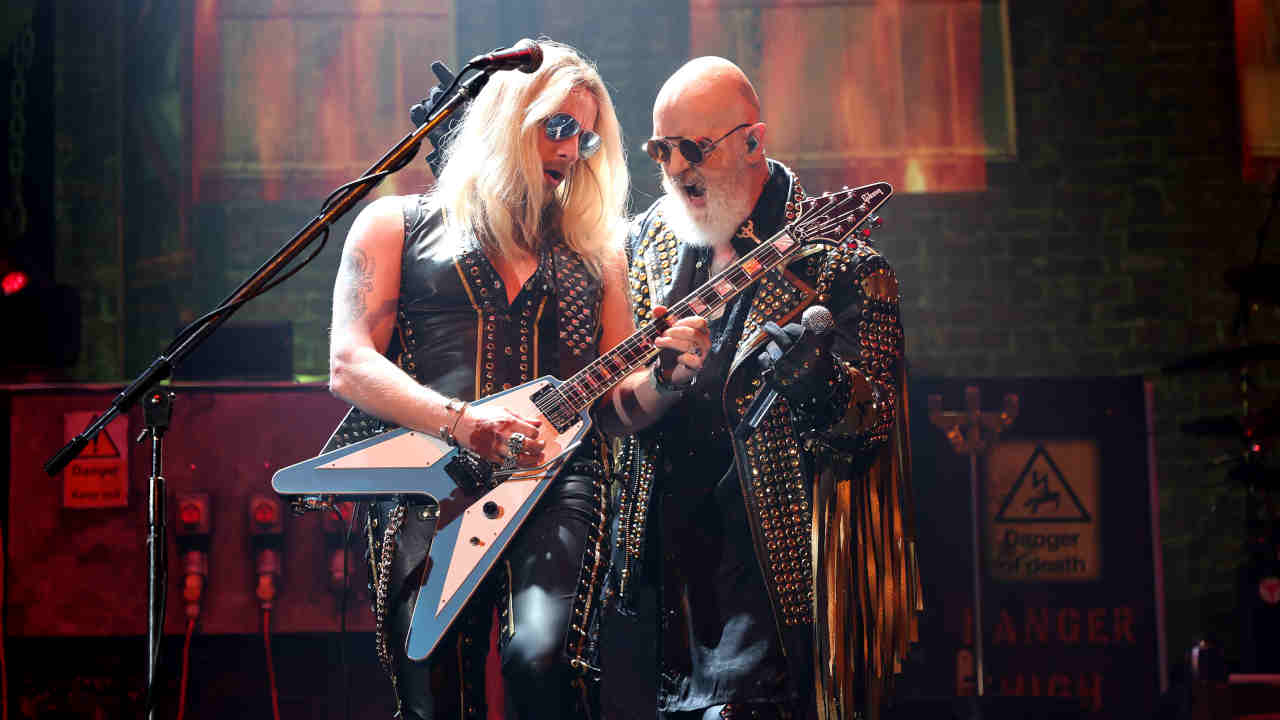 How to search for a new Priest album?
"It looks great! We have a lot of parts taped now, the plan was to finish it in the seven weeks we were off but time is running out very quickly and I think he will be with you next year now."
How does it look? firepower It felt like a real kick, so will the next album continue in that vein?
"I think it definitely draws on the classic priest aspects, which is just a natural view because we've been doing these big playlists with a lot of old songs. It's a lot more technical though."
What do you see as the greatest accomplishment a priest is proud of?
"The fact that we've stayed. Not only that, but we've stayed current and relevant — we might not be as popular for bands like Iron Maiden or Metallica, but we've stayed up to date for 53 years."
There was talk of the pastor's retirement – do you really see a day when the bass will hang for good?
"We know there's a finite limit to what we can do and I don't particularly want to die on stage if I can help! The endgame is on the horizon, but we've got another album coming up so talking about that is still a long way off and there's no plan to stop in Right now. I think we'll know when the time comes, but the focus right now is just on putting in high-quality performances and as long as we can do that, we're doing well."