son's house: Forever on my mind
Easy Eye Records EES-024, Dan Auerbach, prod., M. Allen Parker, Ryan Smith, engs.
Performance *** ½
sonic ****
This is the first recording of Eddie "Son" House, one of half a dozen or more great practitioners of blues music in the Mississippi Delta during the 1920s and 1930s, after being rediscovered in 1964. The recording is from a live show at Wabash College Indiana on November 23, 1964. For an undisclosed reason, the audience was deleted. Putting the tape on the shelf, it finally made its way to Dan Auerbach of the Black Keys, a devoted student of blues music. Auerbach presents the music here, on the Easy Eye Records label, as an eight-song album.
Being 62 years old, House had to learn how to play his own national resonant guitar. He sang at Wabash College after a few months of practice. "Primitive" would be a generous description of his gameplay. The sound is in much better condition: a bulldozer, a Big A sound capable of shading into a thin falsetto image.
For those who are interested in sonic, hard-earned master forever An important addition to a small home ouevre. Collectors get a piece of new vinyl attractively packaged. The complementary person gets an important performance record. And for those who don't already know House's work, Forever on my mind It may serve as a prelude, drawing attention to the already existing Son House music, some much deeper than this performance, especially The Father of Delta Blues: The Complete 1965 Sessionsunder the direction of the great John Hammond at New York Studios, Columbia, and Revisiting a son's house, which combines two live shows from 1965. Above all the tower, the 1930's The Seven-Sided House in Grafton, Wisconsin, was cut down for Paramount Records, and is available in many collections and online. This is the house of the Great Son with a complete and exciting order, regardless of the sound of the Neolithic. –Tony Sherman
---
Supershank: wild unit
Merge (16/44.1 FLAC Stream, Qobuz). 2022. Mac McCaughan, prod.; Wally Gajeel, M.
performance ****
Sonic **** ½
wild unit It is Superchunk's twelfth studio album and the first since then What time to be alive. This 2018 record was a furious criticism, as one might expect from a punk-born group. This new version is different, facing reality intently. The past few years seem to have matured and the band has matured. This is a powerful thing to witness.
Instead of sarcasm or grabbing, Mac McCugan's nasal voice now navigates in sweet, captivating melodies like "On the Floor." However, it's not that these songs promote an escape from reality. Instead, they acknowledge what's going on and suggest we can improve things. On the opening track, "City of the Dead," McCugan advises, "Reshape the world when the old one dies."
Fortunately there is more to sunshine and flowers. The lyrics of "Endless Summer" acknowledge the threat posed by climate change while perched on Jim Wilbur's rich guitar line and close vocal harmony between guests Norman Blake and Raymond McGinley. Acknowledge dread, well, everything For now, it's seen as a healthy response in "if you weren't dark".
Always a DIY band, Superchunk started their Merge brand in 1989, the same year they formed. This dedication to music as a household craft has intensified in the age of COVID. All guest artists recorded themselves. The results don't suffer from this social distancing: the voice is uplifting with energy and immediacy. "Highly Suspect" demonstrates how clear Jon Wurster's drums and Laura Ballance's bass can be.
The Superchunk has long raged against the Machine. In this new musical path, the instrument lies in the background rusting. The songs alternately are wonderful and relaxing, qualities that were not previously applicable to this band. more than anything else, wild unit is hope. –Anne E Johnson
---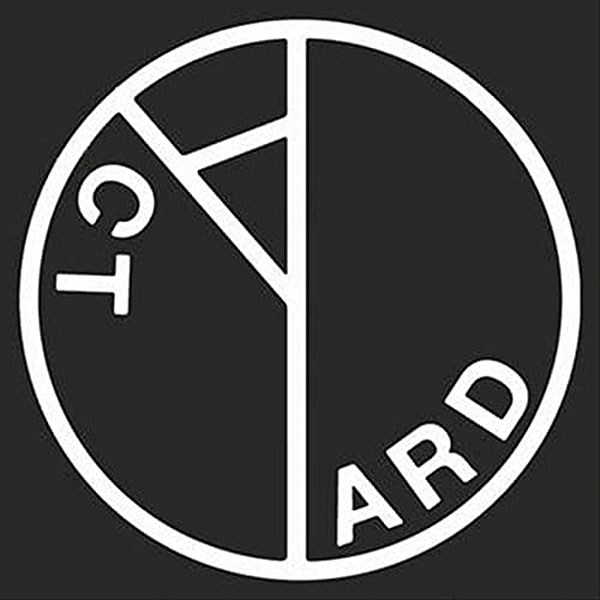 yard law: overload
Zen FC / Island Records 3899610 (LP). 2022. Ali Shanttag; Rob Slater, M.;
performance ****
sonic ****
Imagine that you are in a British pub, and there is a man in a raincoat and thick Michael Caine glasses, holding a pint, holding on to everything that is wrong with the world and the country in particular. He looks worse than drinking, by the delivery of his machine gun, but he has a pronounced intelligence. It's emotional, fun, and sometimes profane. Other men join in, creating an inviting set of fears and problems in the UK around 2022. Imagine that, and you'll get an idea of ​​the first Yard Act album, overload.
The man in the center is vocalist James Smith, who delivers songs that are more talked (or actually screamed) than vocals. Think John Cooper Clark or Mark E. Smith from Autumn. With him on jerky guitar, reminiscent of his Leeds bandmates The Gang of Four, is Sam Shipstone. Completing the quartet is a funky rhythm section from Ryan Needham on bass and Jay Russell on drums. Ali Chant put them together in this later production, which is perfectly fitting to the point.
Smith's clever and sweet songs capture the details of British life: Chaos meets a cup of tea. "Tall Poppies" is about a boy who might have made it big but instead chose to stay in his village. His life is unremarkable and not really worth talking about, but Smith does: "At 4:00 in the morning, a stunning house down moonlit country lanes. We cry because children are dying across the sea." The selector is used to comment on the generic. Other songs are more direct, such as "Dead Horse," a scathing indictment of xenophobia. ("Every card played is a statement made / There's always a new scapegoat to be blamed for that.") Despite the veneer of sarcasm, humanity and hope run through the songs. "Give me some of that good stuff, that human spirit."
Together, songs overload Add up to a great album, so grab a chair and have a drink – and listen up. –Phil Brit