Around 9 a.m. on Wednesday, Zach Farley, Aspen Theses, and Eduardo Gracia took a break from their work on the T4 farm in southwest Patagonia.
They dragged the rocks for hours, neatly arranging them under the rising sun.
"Get used to it," Farley, a restoration team leader with the Borderlands Restoration Network, smiled.
Their goal is simple: to slow down the rainwater and allow it to sink into the ground.
As conservationists search for solutions to dwindling groundwater supplies across the American West, employees at the Frontier Lands Restoration Network in Patagonia are doing the same thing—literally, one rock at a time.
Farley, Thies and Gracia, all BRN employees, spent hours that morning creating the tiny rock structures. This practice, BRN asserts, could help recharge groundwater supplies, hydrating an aquifer that has been sinking for decades.
So the water's sitting around," said Kurt Vaughn, CEO of the network. "And that increased retention time, where he's just sitting there, gives him gravity a chance to do its work."
The structures are low and unpredictable. Made from natural elements, it blends easily into the surrounding soil and sand. To the untrained eye, it's nothing more than a row or two of rocks.
But Bo Simpson, who runs T4 Ranch, told NI he's noticed an effect. The Santa Cruz River is located several miles from Simpson Ranch. Every monsoon season, water flows through the nearby drains.
He said allowing BRN on his land to restore the watershed systems was "a no-brainer."
"It traps a lot of water," Simpson said. "It seems we have much more standing water than running water."
So far, BRN estimates, they have built nearly 2,500 buildings in total.
"Not everyone on their own does a lot of the work," said Tess Wagner, director of watershed restoration at BRN. "But together, I mean, they start to have profound effects."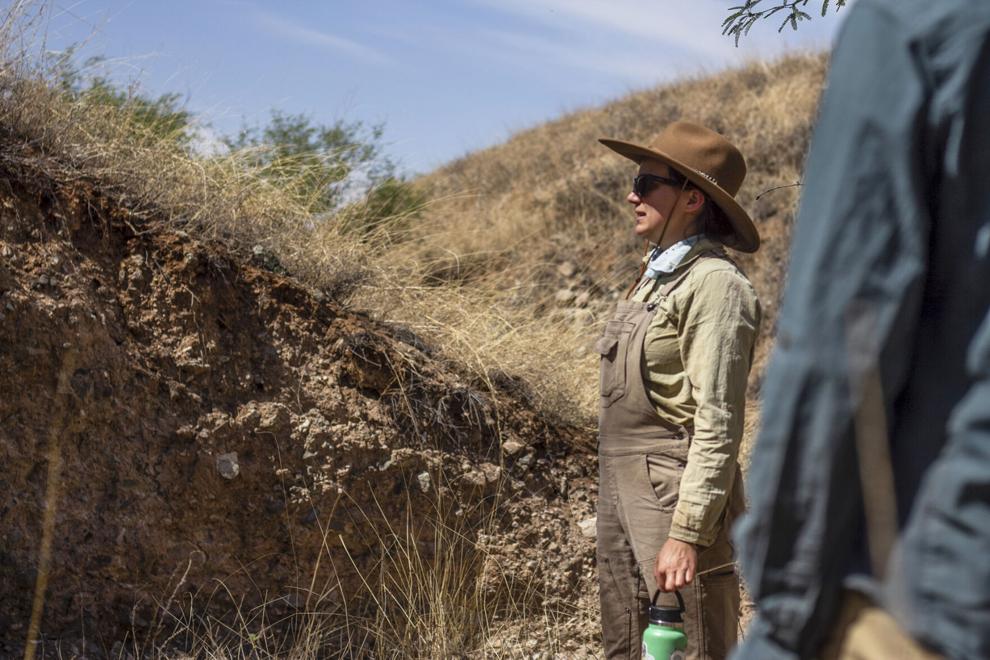 Every summer, the inevitable happens: Monsoon rains sweep across southern Arizona, winding through canals and tributaries before flowing into the Santa Cruz River.
While water is plentiful, it also moves quickly. That speed prevents him from sinking into the ground, Vaughn said. In a 2018 study, researchers from Arizona State University found that less than 25 percent of monsoon rains sank into the groundwater system of New Mexico's Chihuahuan Desert.
The researchers identified this ratio as affecting the health of the desert.
However, by building thousands of these rock structures, BRN intends to give the land more time to absorb rainfall.
What's more, Vaughn said, the structures also tend to trap loose sand, adding another layer of absorbent material. And when the water spends more time on land, it creates more opportunities for vegetation to grow. BRN has taken the local seed-filled granules sprinkled around the structures.
This, in turn, can prevent corrosion.
The vegetation, "especially grass, has a spreading root system that does a really good job of holding the soil," Vaughn said.
To build the correctional structures, employees set up shop along the canals and tributaries that flow into the Santa Cruz River—areas that will be affected by the rainwater come monsoon season. There, employees generally look for tools on site, such as rocks and bits of dead wood.
Finding an efficient location for the structure is also important, Thiess, one of the employees working at the site said Wednesday. It takes a lot of thinking – and anticipating how the water will move.
"Thinking about how the water flows, how you're slowing it down and stopping it," she added.
Placing the structure by a deep-rooted tree, for example, will also ensure that the structure stays in place—and will allow more water to pool around the tree itself.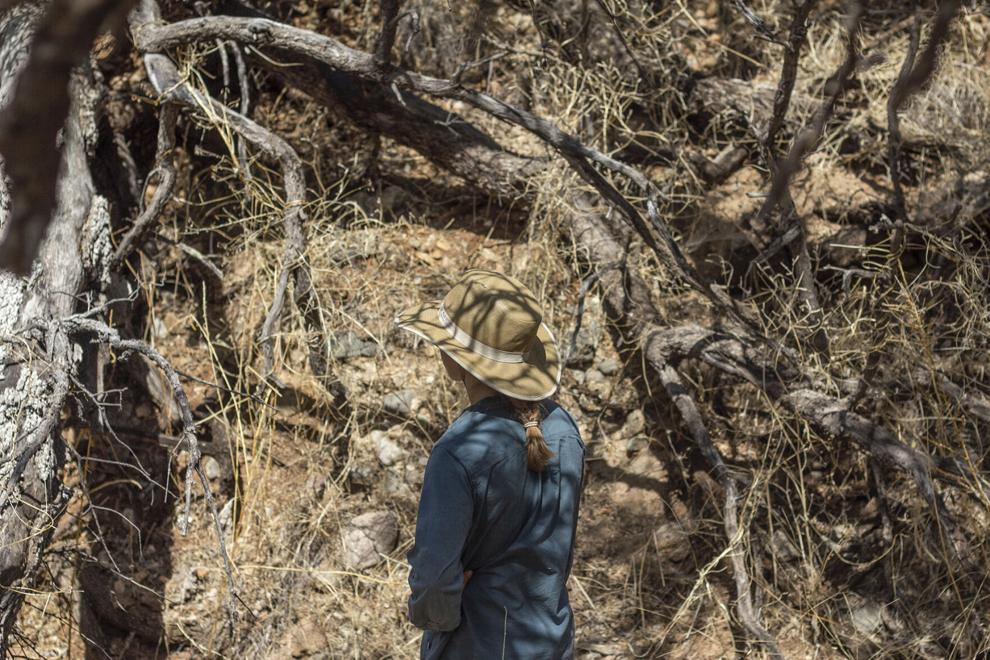 Measuring the effectiveness of a watershed restoration practice can be challenging.
"It can be really hard to quantify, and put numbers on what these structures are doing," said Wagner, director of watershed restoration for the group.
Currently, BRN measures each structure individually – height, width and length – and estimates how much sediment is captured in each micro-system.
This same practice can be traced back to centuries, if not thousands of years, in the region, according to Vaughn.
It's pretty self-evident, once you start thinking, 'How do I get water to stay here?' said Vaughn. "
To the north, in the Salt River Valley, the indigenous Hohokam people have molded canals centuries ago, using gravity to control the flow of water, according to the University of Arizona.
BRN began implementing this practice after studying the work of Cuenca Los Ojos, a binational restoration group based in Cochis County. The organization is building similar systems to slow the waters — something Cuenca los Ojos says was inspired by the indigenous peoples of northern Mexico.
"It's not a high-tech solution to climate change," Vaughn said, pointing to the rows of rocks.
Occasionally, a structure breaks, overwhelmed by the force of water. However, Vaughn noted that it is easy to rebuild because of its low-tech and low-cost style. The vast majority of buildings on Simpson's farm on Wednesday were completely intact.
As water, mud and sand flow during heavy monsoon rains, the structures of rock and wood eventually sink deeper into the ground. Already, the structures built last year on Simpson's farm are barely visible – lurched under a layer of sediment, and buried in the landscape.
That's the point, Vaughn said.
"We have to get to a place where we help the systems fix themselves," he added.