IOn Tuesday mornings Harry Hill and Steve Brown discuss their unexpected musical about their new years of work. There's a song "In Very Bad Taste" about Blair's eulogy for the People's Princess, they told me. They have John Prescott and Robin Cook, played by women. "And there's a song in it," Brown says, "that began life as a boring letter by Gordon Brown." Hill explains, "It explains the macroeconomics. It's a beautiful song."
They started singing it – and headed towards our table at Bafta's Piccadilly in London. "It's one of those recurring songs," Brown says. "It's very exciting." "I still don't know what macroeconomics is," Hill interrupts. pause. Then Brown took the plunge, which is helpful: "It's like a macrobiotic, I think."
I got to an interview today with Tony! (Tony Blair's rock opera) has been rated the most surprising theatrical package of the year, and nothing I've heard over an hour with its creators takes me away from the idea. "I'm not a fan of musicals, or of politics," Hill says cheerfully. Brown, who writes the songs, adds: "Harry isn't the person you'd expect to write satire first. And lo and behold he is Satire—or a cross between satire and surrealism." Pause to think. "It is realistic, or realist."
They are a double act, joking back and forth, sending themselves off. Hill, of course, is a master of attitude and big-collar television of misjudgment—although he's much smaller than white-collar television today. Brown is its author and assistant, a Spitting Image veteran, squad leader Alan Partridge and, incidentally, father of Alfie Brown's Standup. They tell me that their Tony Blair show got its start as a parody of music when Hale (as she does) decided to do gigs from CD Vintage Cheese in an autobiography performed by the former Sedgefield member. The concept amounted to a staged reading, Hill reports, but "after the third song, our ears were bleeding." Turns out there's only so much Chirpy Chirpy Cheep that a theater audience can accept.
But Hill stuck with the idea, and penned it at Brown to develop it. He says, "I just think Tony Blair's story is really operatic. He starts out as a peace-loving hippie in a rock band, then becomes hugely successful and we all turn to him as a beacon of hope. Then it all goes terribly wrong. And now he's in a position, if you bump into him in street, you wouldn't necessarily want a selfie." From Christ to outcast, I take a risk. "Why didn't I think of that?" Hill says. "Second Labor Contract!"
By a happy coincidence, the show, which has run for so long, will premiere within a month of the 25th anniversary of Labor's landslide election to power. But the memories of some people have not yet acquired a pink color. "We have all these idiots following George Galloway on the Internet, and they're telling us, 'It's horrible!'" Brown says. It should never be regulated. You shouldn't memorialize someone like that. And I'm like: Have you seen the movie The Fall? It's about Hitler. That was fine, right? "Both books insist that the show is not an apology to Blair, and more so about the forces that created him. What a beautiful war in the new years of work, as they describe it, the show is "about power, and the absurdity of one man being in charge of a country", As Brown says, "This system doesn't really work well."
We also say: I voted for him. "We all voted for him," Hill says. He held another election after Chilcot's achievement and won a large majority. So who is to blame? Is it him, or are we? "
And above all, consider Tony! It was designed to be trendy. Comedian Charlie Baker plays Blair. Saddam Hussein, with his mustache and cigarette, made arrangements for Groucho Marx. Hill describes Cherie Blair's show as "a cross between Lily Savage and Lili Marleen — seductive, but rough." "We have a woman playing Osama bin Laden, which totally defuses that — I would have said 'bomb,' but that might be a poor choice of words," Brown says.
Hill says, from bitter experience, "When musicals are described as funny, it's not funny enough. It's been cheated many times. I'd like to see a show as funny as watching a stand-up comedian for an hour and a half. That's what we're aiming for."
This isn't my first crossover comedy/musical. Cast a shadow on Tony! It is their 2014 show I Can't Sing, a musical based on The X Factor, and best known as one of the West End's most serious failures. Husband can laugh about it now, safe in the sense that I can't sing bad (His reviews were very positive) As far as it was overexposed. "It would have been nice if we had just opened a smaller theater," Hill says. "We were selling as many tickets as most West End shows, but in [2,300-seat capacity] Palladium, it was always half full."
But Riches I Can't Sing affected Tony Blair's show ambitions. "I tried to get it [investors] Hill says. "But people were thinking: Look what happened to the last one. My wife, who was not a word-for-word person, refers to us as the floundering twin."
But the Flop Twins are unafraid — excited, even — with the opportunity to make a show unencumbered by the responsibilities that come with multimillion-pound support. It's a problem, Hill says, that when West End productions get too difficult you can't edit the jokes, or "when they say, 'Can you write four more bars of music so we can animate that scene?'" "
Tony! Debuting at 200 seats in London's Finsbury Park, it is impressively low-budget and lightweight by comparison. "For work in progress, I basically bought all of the props from Smiffys," says Hill, referring to the costume store and jokes. "And 80% of them make it to final production."
If this means that the spouse cannot make money from the show – well, that is a small price to pay for the good times. "We're like cricketers," Brown says. "Gentlemen guys, just for the summer. They were all doctors and lawyers, and they didn't get paid. Writing musicals like that."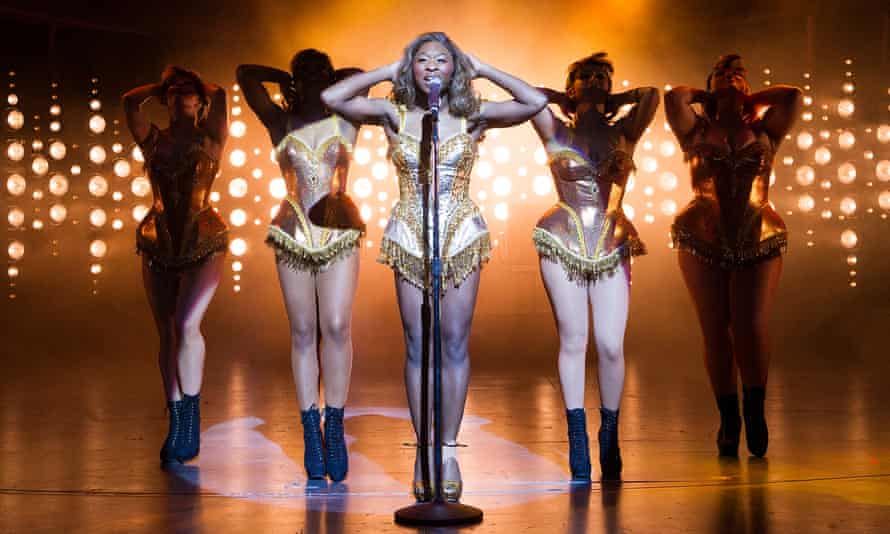 At least they have other sources of income. Hill starts this fall on his first solo tour, Pedigree Fun, in a decade. (It was his last time, sausage time, a cracker.) He cites closure as a catalyst. "I wasn't planning on going on tour. But when they say, 'You can't go on tour,' you think, 'I want to go on tour now.' David Byrne, produced and choreographed that exceeded the expectations of Byrne's biggest fans, including Hill. "I saw him and was totally out," says the comedian. "I came away thinking: It was so easy to come with a band and sing. And I thought: who – which is what you have to do. Go for it! So this is my plan."
With his upcoming tour, and summer commitments for his hosting role on Channel 4's Junior Bake Off, Hill can be optimistic about Tony's prospects! Despite Islington's whereabouts, they don't expect Blair himself to attend. "We have good authority, he is not a man who can laugh at himself," says Hill (from my "new friend" Robert Peston, no less). As long as the regular punters show up, I'll be happy to only perform these five weeks, says Hill, frankly. for it to go well and you enjoy." The odds of transferring to the West End may be low, after all, given the reputation of the Flop Twins and the Theaterland less suited than ever to original materials.
"They used to do shows like [the Private Eye-inspired] Dear Bill in the West End, isn't it," Brown recalls wistfully.
Hill: "And what about George IV? That was wonderful."
Brown seems to wonder, "Do you mean King Charles III?"
Hill: "Charles III, sorry. Did you see him?" Mike Bartlett's poetry on Prince Charles' accession to the throne, he says, "gave a certain amount of inspiration for this. I thought it was brilliant."
The couple are here, finally, not to bury Blair nor to pay tribute to him, but to play with the brilliant Shakespearean arc of the former prime minister's career, especially given the world that followed in his wake. "There's a beautiful song at the end, where Blair says, 'The truth is the whole world is run by holes,'" Hill says. I just happened to be the one at the time. Then he lists the leaders we have now: Putin, Bolsonaro, etc. And he says, "If I could help you rid the world of them, and said I'm sorry—would you take me back?"
Call it sur-tyre, or call it satellite realism — either way, this is an exciting stage moment for Harry Hill. "You're sitting there thinking: Actually, maybe…" he shivered. "It's really weird. It sends a real shiver down your spine."