Philosophical questions continued to arise, and their conversations permeated the mysteries of the human mind. Two friends, Richard "Duke" Hagerty and Gary Smith, two truth seekers navigating an increasingly hostile territory.
But they don't give up. They meet weekly to consider Friedrich Nietzsche and other great thinkers. They think about the importance of Carl Jung. They have thought about Buddhism. They revolve around ideas drawn from folklore, myths, and the Bible. They wonder about the gods and bemoan the misfortunes of the world.
Then they invented some words and tuned them to music.
The world needs an ambulance / Curled up in a fetal fist / Sorry you didn't save us / Who calls EMS?
Their band, Post-Life Crisis, will perform three Piccolo Spoleto concerts at 6 p.m. on June 7, 8 and 9 at Cannon Street Center for the Arts, 134 Cannon Street.
"The only reason we had the party was because of the coronavirus," Hagerti half-jokingly said. "The good news is that the two youngest guys (in the band) are really good musicians."
This would be Blake Ryan on bass and Jim Brutting on guitar and mandolin. A skilled drummer, John Ewing, keeps them all together.
"Then there's Gary and I."
Critical discussions began years ago, while they both still had regular jobs. Haggerty was a plastic surgeon who specialized in repairing cleft palate and lips. Smith has been a writer for Sports Illustrated, and has produced some of the best profiles ever published.
Smith retired in 2013, after 32 years with the magazine. In 2016, Haggerty replaced his scalpel with a brush and devoted himself to painting surreal portraits on large canvases.
Their friendship intensified which became an intellectual and artistic partnership after they decided to form a band. The afterlife crisis will derive its theme from Nietzsche and the like. Songwriters were asking insightful questions about the meaning of life, concocting songs that sounded a bit like Hagerty's paintings.
They learned to play musical instruments and teased occasionally, mostly to unleash their moral anxieties. About five years ago, they added members to the band and got serious about taking all the serious stuff they were wrestling with in a not so serious way.
They have already trained.
Then the coronavirus pandemic intruded and slowed things down. It also made novice philosophers ponder life and death and the meanings of it all. When the clouds broke, I started the exercises again twice a week, sometimes three times.
Songs were written, often with tongues firmly planted in the cheeks. Haggerty and Smith have found inspiration in every crisis, be it medical, environmental, economic, geopolitical, or moral.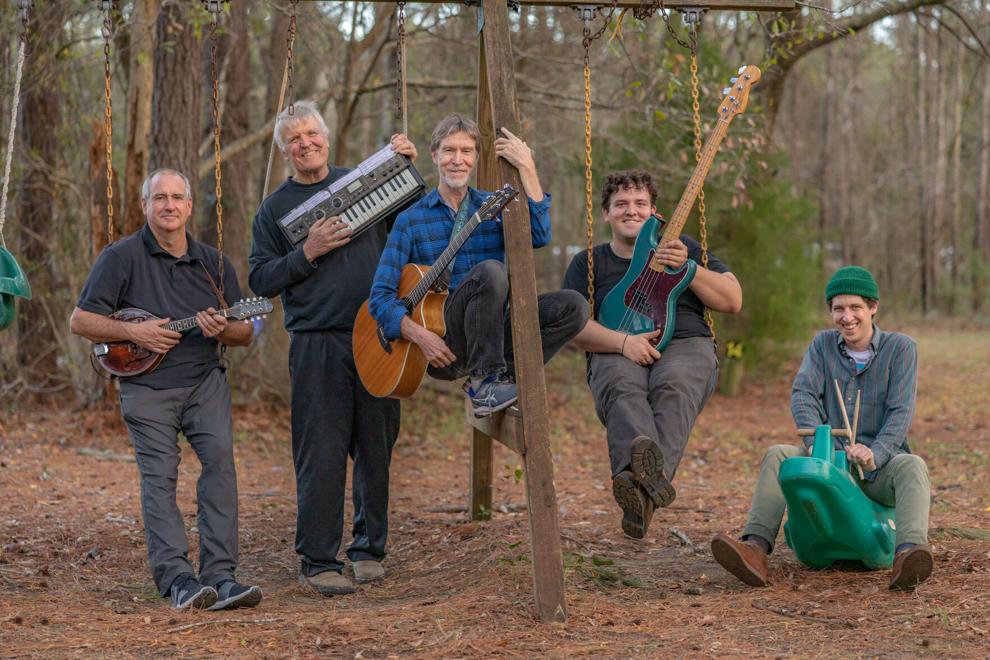 "We believe in singing and dancing with the crisis in order to stay connected with it," Smith said.
The collection will include about a dozen songs that fit the theme of "crisis", going from universal to personal. One tune, Hagarty's "Western Sky," questions whether it is better to be born or die in the world we made.
Western sky the sun goes down / Waves of thought hit the shore / You'd better never be born…
Naturally, it takes the question to Dionysus and Selinus, the Greek gods of debauchery. Who wouldn't?
They have an answer: sex, drugs and rock 'n' roll, which makes a lot of sense.
But Hagerti came to a different, less selfish conclusion.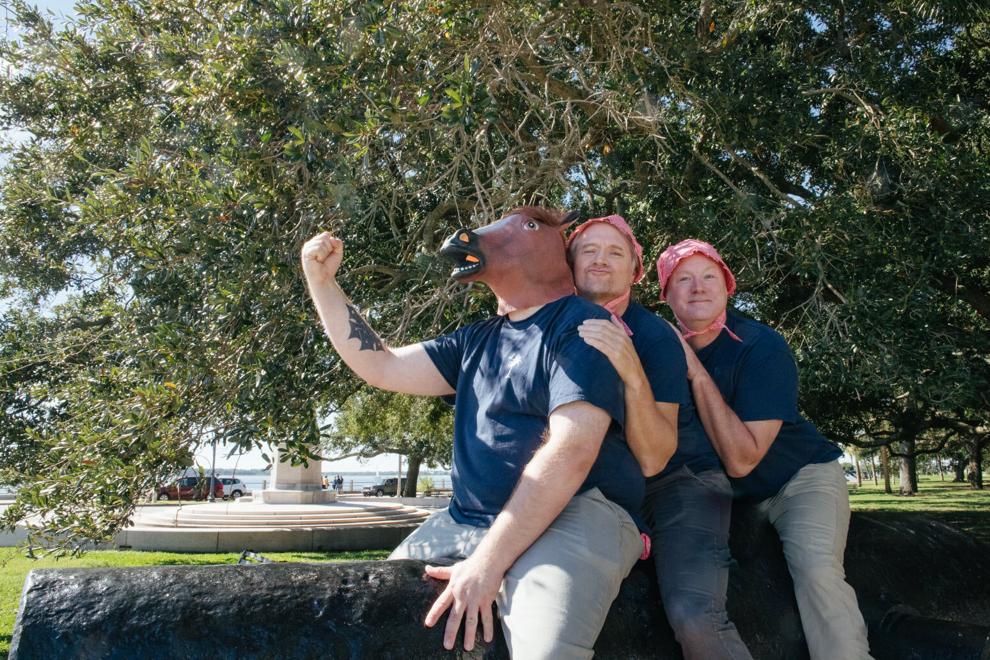 The band members have improved their presentation, and are now incorporating projected images of Haggerty's work – the surreal characters they decided to chime in with the lyrics.
It is no exaggeration to say that Smith and Haggerty have been preparing for Piccolo Spoleto their whole lives, trying hard to mark order in this chaos. Each, in his own way, has sought to make sense of the whirlpool vortex that threatens to swallow us all.
It's rock art moment.
"I just hope people laugh with Hagarty said.