Republican Dan Newhouse of Sunnyside is defending his U.S. House seat against Democrat Doug White of Yakima in the Nov. 8 general election.
The Yakima Herald-Republic asked each to speak about their views on health care:
Healthcare
Yakima's only full-service hospital and trauma center posted a $28.1 million loss in the first two quarters of 2022, and the other two Yakima Valley hospitals, Astria's facilities in Sunnyside and Toppenish, also reported losses for the first quarter.
All three hospitals reflect the financial crisis facing health care providers across the state and nation, and local residents face additional barriers to care, including the need to travel for an increasing number of services.
What steps would you take in Congress to ensure Yakima Valley residents have access to health care?
White: We have lost so many of our health care providers, health workers. We actually have a flight of them out of the area. We also have lower Medicare reimbursement rates than anywhere else in the state. So we have many factors compounding this problem, but one of the biggest problems we have is the fact that high-value services, services that are important to people in the community, have been sent out of the community. Now people have to go west (country) to be able to get many services. I think that's one of the great losses of Congressional District 4 Central Washington and the inability to keep these services here so we can both generate revenue and provide quality services to the people who need them.
I fundamentally believe that there are certain services that any community must have in order to be healthy and successful, and they should not be driven by corporate greed or any kind of profit. These are just basics like services, police, fire, education and health. Right now, health care is the last of these in the mix, which is vital to the success of a community that is still driven by profit. We are seeing the result of this. We get less and less care. We are having increasing difficulty keeping health care providers or health workers in this community. As a result, we will continue to see flight. We need to restructure our health care system, rethink how it's actually delivered, and start putting our communities before profits.
I think insurance companies have too much of a stake in our health care system, taking too much off the top. I think hospitals probably need to reevaluate their costing systems, and if that means we have to realign some of our federal budgets so we can prioritize health care over other things, that's something that can easily be done. examine. One thing we do know is that the federal government always spends all of our taxes. The other thing we know is that we don't always know what they're spending it on, so we have to start prioritizing, our priorities.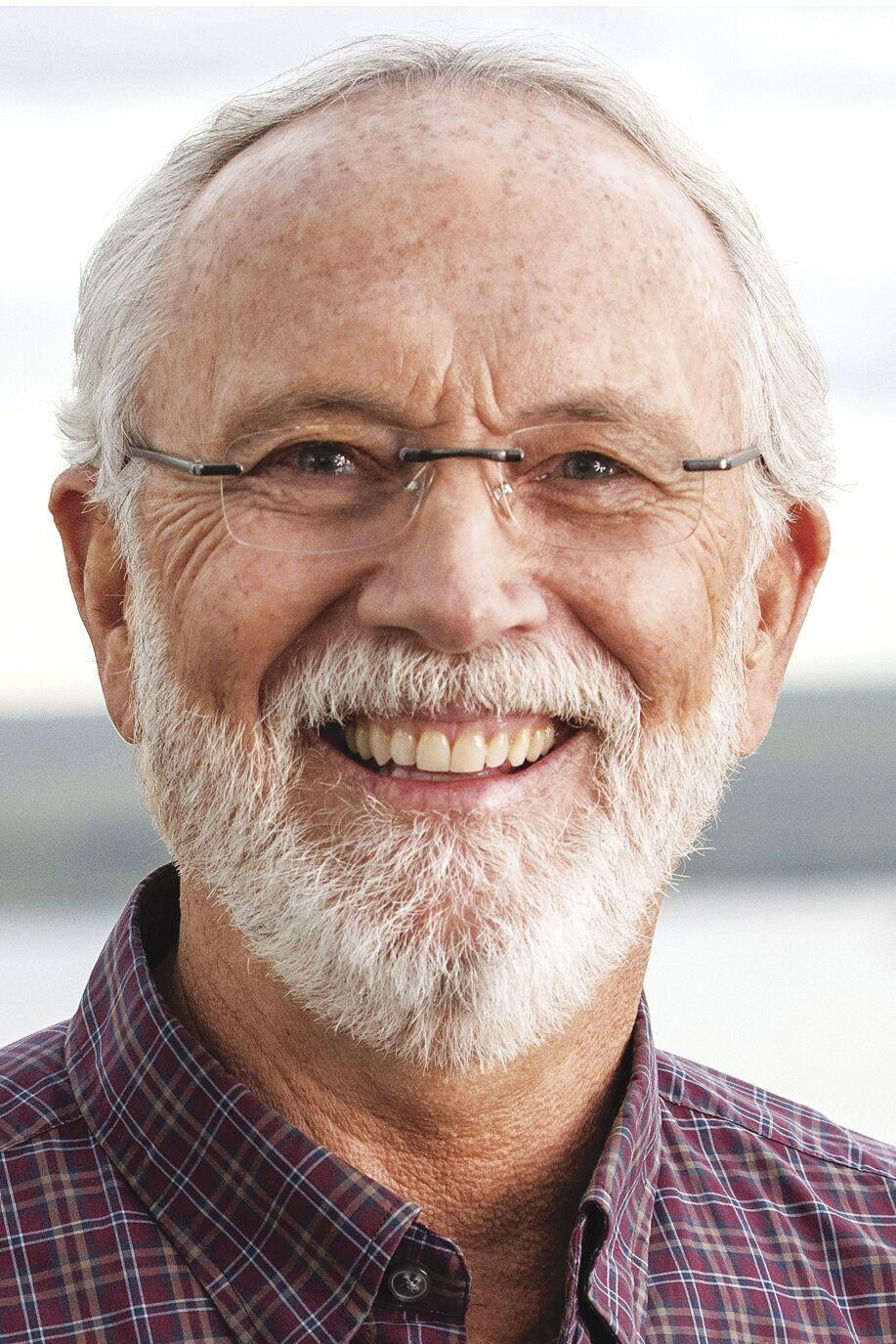 A new house: (It's) something that's really a huge issue for central Washington and all the rural areas, really, across the country. Access to care, distance, just logistically, it's hard for many people to get to the kind of care that should be available to them. That's something I've focused on and a lot of the things I've worked on are community health clinics. We work hard to make sure they are strong and have the resources they need.
Our local medical school, as you know, its mission is not only to train doctors, but also to encourage them to be located in rural areas. It's just a huge goal, and we're seeing it become a reality, attracting and retaining doctors once they've been trained.
With the COVID-19 pandemic, we've used a lot more telehealth-type contact between doctors and patients in the health care system, and I'm working to strengthen that to make sure that system can continue even after the pandemic. I think that helped bridge that gap.
I also sponsored legislation to improve maternal mortality rates for pregnant mothers. Rural areas of the country have a much higher rate of (maternal) mortality than urban areas, unfortunately, so helping to ensure that care and access is available to people living in rural areas is a huge priority of mine.
Are there ways to attract healthcare workers here?
A new house: One of the things I've been working on for the last few years is to try to increase the number of rural residency slots. It is concluded that if people train in rural areas, they are more likely to stay in those areas for their careers. To try to address the shortage of health care providers, I am trying to increase the number of opportunities to fulfill these teaching duties in rural communities.
This helps in several ways. Not only do you get their training, hands-on experience in our local rural hospitals and clinics, but the added benefit of them becoming part of the community. They develop associations and relationships and are more likely to stay.
White: I think it's a 360 degree view. We need to be able to improve our communities on a number of different levels to make it a more attractive place to live. I think it is one of the most wonderful places to live on earth. I was born and raised here, left for a while and came back because it's my home and it's fantastic. I think other people will find that too, provided we give them the opportunity, which means giving them a job and a living wage.
One of the things that becomes a challenge is the fact that the low wages we pay many of the health workers here are far below what they can earn elsewhere. In addition to this, due to the fact that many of our services have fled this area, there simply isn't work here for a wide range of different health workers to find it exciting or interesting to work. We need to start returning our services. We need to be able to make sure we provide competitive pay and we need to start investing in our communities and our infrastructure so that everyone benefits.
Public safety
Yakama Nation and Yakima County law enforcement leaders recently sent a letter to federal officials asking for more resources for public safety, including funding to support the hiring of more officers and support for a regional crime center. Violent crime, property crime, gangs and drug activity continue to rise in the county and on the reservation, while both governments face resource shortages, the request said.
Do you support the proposal for a Yakima Valley Regional Crime Center? Why or why not?
White: I absolutely support the regional crime lab. I've been following this for quite some time and have been able to have some good conversations with people who are very close to bringing it here. I think it's an absolute boon to the field. It currently takes months and sometimes years for information to be processed, and this is unacceptable. It even goes against our constitution which guarantees due process. Anything to speed up the process of getting people behind bars who should be and getting enough services for those people who would otherwise have a good life and keeping them on that path (I support).
A new house: As for the regional crime center, I think anything we can do to improve coordination, intelligence sharing, collaborative crime-solving efforts throughout the Valley and throughout Central Washington, we should do that. This will make all our communities safer. We need to address the growing crime problems not only in central Washington, but across the country.
How would you deal with crises of missing and murdered indigenous people and other community violence?
A new house: That's exactly what I'm working on in Congress to address some of the issues we have at the local level. From discussions and roundtables, we came up with the idea of ​​improving the Tribal Law Enforcement Equity Act between tribal agencies and local agencies to improve recruitment and retention of officers on reservations. Not only can we train and keep high-quality officers on reservations, they can then deal with some of the glaring problems that we have, such as the MMIW problem, the drug problems, the gang problems, the crime problems that we see, no only on reservations, but everywhere. If we can keep our tribal communities safer, we will in turn keep all of our communities safer.
We also need to make sure our law enforcement agencies have the tools they need to do the hard work of keeping our community safe. We need not only resources but also support to make sure they continue to be highly valued by communities. They need the physical and vocal support of government officials across the country to be successful, and I want to make sure they can do their jobs.
White: One of the biggest challenges right now is basically drawing the line between sovereignty and local, state and federal jurisdictions over so many things. There seems to be a lack of willingness to give that help, to step over the line when people ask, when people really need help. Everyone is so concerned about staying isolated right now.
Missing and murdered indigenous people right now is probably one of the biggest tragedies we face and the fact that this has been going on for decades and is not isolated to just this area should tell the federal government, state and local governments, because well it's not something we can step back and start arguing about whether it's our problem, your problem, their problem or not. It has to be a comprehensive effort to do whatever we can in whatever way we can to solve this problem. So I'm going to step in to help see if I can't soften some kind of solution where all these organizations and entities can work together in a way that makes them feel comfortable but ultimately delivers some results.