Kyleigh DeVanis was so excited for Children's Science Day at Dewey Point, she barely managed to sleep the night before.
Tuesday's event did not disappoint the third grader at Sugar Creek Consolidated. I learned about bees and pollination, rolled down a cloth-covered hill, walked down the footpath, jumped like a frog and used a telescope to look at the Wabashiki wetlands.
The students laughed and screamed as they played with a sticky mixture of cornstarch and Oobleck-infused water, based on Dr. Seuss' book. The students kneaded and pulled out the Oobleck, much of which was not left in the aluminum container.
The lesson is about states of matter. Oobleck acts like a liquid when poured, but acts like a solid when a force acts on it.
Unified and Fate Elementary's third graders attended, and West Vigo High School students designed and staffed the event.
The field trip included different learning stations for primary students, each led by a team of high school students. The stations lasted about 10 minutes and provided students with hands-on science lessons.
Laura Kane, a West Vigo biology teacher and faculty patron, said her students develop lesson plans and try to make them fun and interactive.
"We want our third graders to come here and experience hands-on science, in nature, in an area close to home. Maybe a lot of them haven't been here before, so we hope to introduce them to Dewey Point and what it can offer," Kane said.
She said both high school and elementary school students are "having a really good time."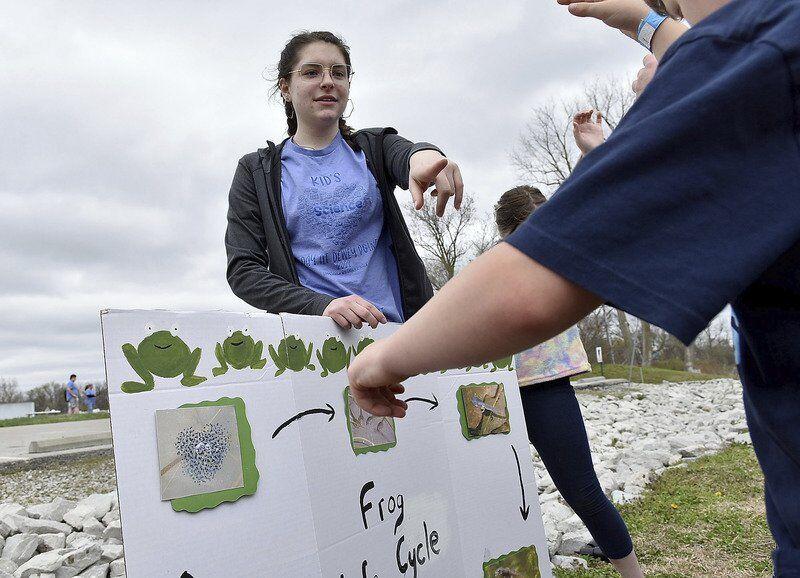 The stations use Class III scientific criteria and ranged in topics from frog life cycles to strength and motion.
The students also walked down the new footpath to the lookout area, where the Vigo County Public Library provided the information.
West Vigo students Ellie Easton and Region Hendricks supplied the station with plants, bees, and honey. "We're talking about how bees pollinate and it affects our environment," Easton said.
The students also took home small plastic cups filled with dirt and seeds. Easton, now a senior, participated in the event as a freshman; It hasn't happened during the pandemic for two years.
"I hope they learn to interact more with the environment and enjoy learning" from hands-on activities, she said.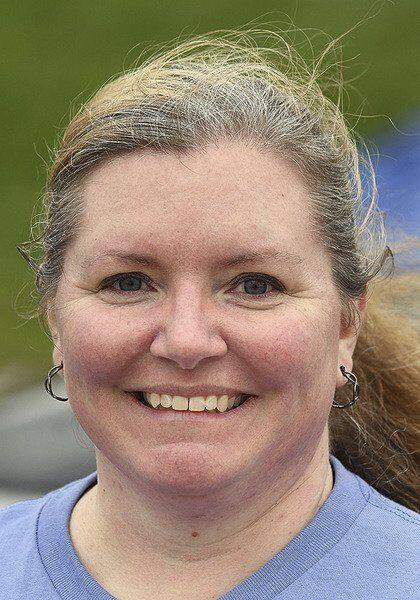 As for Hendrix, he said, "I just hope they have fun."
"Has anyone seen the movie The Bee?" Easton asked the children. I had a lot. I explained how bees collect and disperse pollen. "This is how new flowers and plants are formed."
While paying attention, the students were really focused on the station that focused on the movement – they had to roll down a tarp-covered hill. They learned about kinetic and postural energy – and then there was an explosion at the bottom of the hill.
A boy made the sign of the cross before he went down; Another student was encouraged by her classmates because she was a bit anxious.
Chris Herrington said Emily's Walk came up with the initial "germ" of the idea for the event and funded the event, including busing and supplies.
Emily's Walk collaborates with local community organizations to fund and support improvement projects and promote the use of Dewey Point and Wabashiki.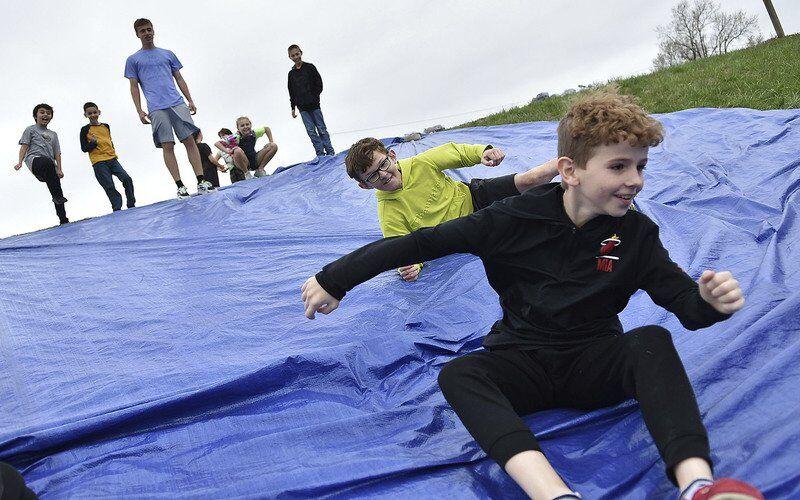 Student Brady Johnston enjoyed looking at the algae under the microscope, as well as playing with the sticky obelck. But that was topped by a stroll under the footbridge, where students gleefully pumped their fists in hopes of getting on a canoe as the vehicles passed.
Third grade teacher Sarah Potts said Flag Day gives the kids "just a taste of their community. A lot of them said they've never been here before."
Sue Loughlin can be reached at 812-231-4235 or at [email protected] Follow Sue on TwitterTribStarSue.