Kay Matthews' world was turned upside down nearly 10 years ago when she lost her daughter in childbirth. The Houston native said she felt alone in her grief as she struggled to find people who would listen and believe what she was going through.
"I gave birth to my daughter stillborn and no one made the connection between the mother's mental health and the stillbirth. It was just like, you lose the baby; you go see a grief counselor; and this is where your story ends," she said.
When Matthews realized she would have to take her healing process into her own hands, she started journaling to help process her feelings. She eventually went on to develop a curriculum to help others recover from their experiences and prioritize their mental health.
"Inspiration" was the word she focused on in her own journaling process. She started small by getting inspired to just get out of bed each day and eventually started piecing her life together one day at a time.
From there, she launched the INSPIRE Method – an acronym for Involving Others, Nutrition/Exercise, Spirituality/Prayer, Patience, Identifying and Initiating Change, Rest/Relaxation, and Every Day is a New Day.
"We understand to give ourselves grace and that everything may not have worked out today, but what about tomorrow? Because tomorrow we have another day to be inspired," she said.
Today, Matthews trains others in this method and has support groups across the country through his nonprofit organization, the Shades of Blue Project. The name of the organization reflects the range of feelings a mother can experience during her journey.
"When we think of mental health, we usually think of dark clouds and darkness, but there are many shades of blue," Matthews said. "There are many ways we feel, so shades of blue just give you that permission we need sometimes to feel the way you need to feel."
Offering support
In addition to offering the journal-based program Matthews created and other free maternal mental health resources such as online support groups, the Shades of Blue Project serves between 60-200 mothers and families in 25 states each week by sending free nappies, wipes and other household and baby items.
Matthews said this referral process began during the pandemic when other services were exclusively virtual and those social support needs were not being met.
Families can also pick up baby gear and shop at the organization's new boutique at 3303 FM 1960 W., Ste. 130, Houston. The boutique opened its doors on September 28 and offers clothing and shoes for women, men and children. Customers can browse the boutique and pick out the items they want themselves, and all items donated to the organization must be new, Matthews said.
"Thinking in terms of dignity, when we think about mental health, how does it feel to just be given [used items] … the way we work and the people we see, recover and heal, so everything is new for a reason," she said. "The healing process most often hasn't even started, but it can start when they go to that boutique … and go home with a little more peace of mind than maybe they came home with."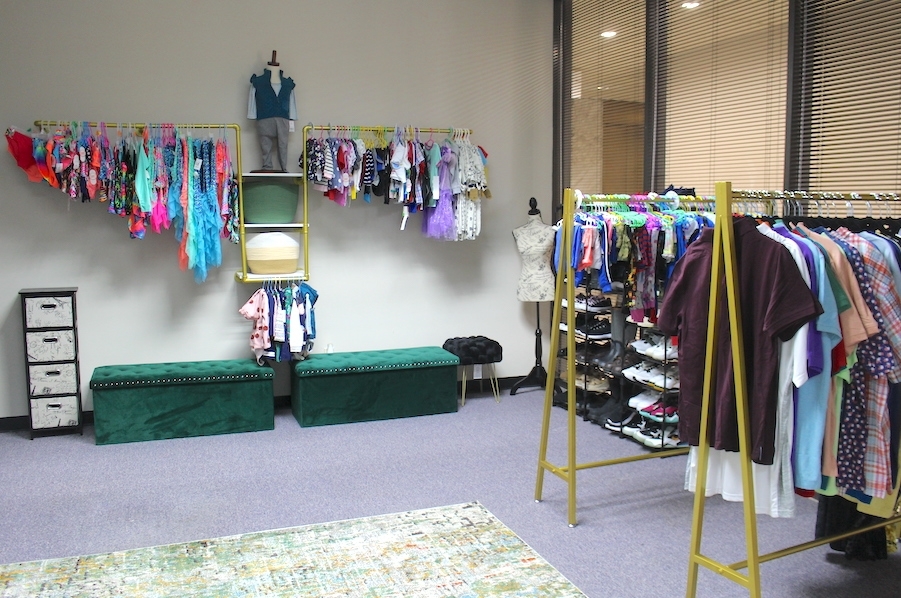 Other services offered at this site include a space for counseling sessions, a resource room with computer access, a training space for leaders of support groups and other organizations, and a room called a "happy place" that provides a relaxing environment for clients to relax after sessions.
In addition, the Texas Workforce offers resume assistance and Avenue 360 ​​offers free health services on a regular basis. Future plans include a place for family photo shoots and community-style dinners, Matthews said.
"It's really about having that one place you can come to so you don't have to find multiple rides to different places. You can come here to get anything you need," she said.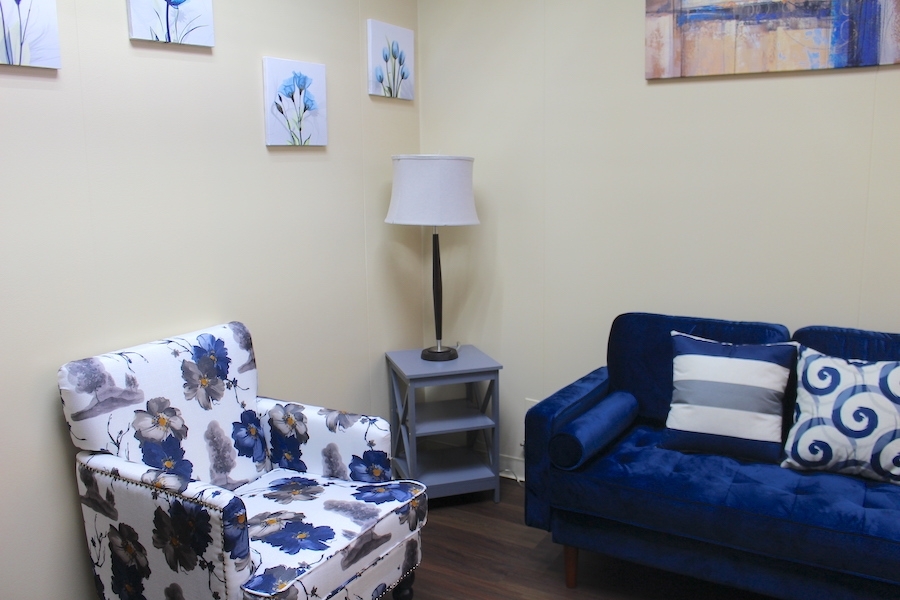 Removing barriers
Matthews said many mothers in the Houston area already face enough barriers, such as finding reliable transportation to access essential services.
Plus, women can deal with fears when it comes to health care, so she designed the on-site wellness clinic with comfort in mind—exam rooms are designated "safe spaces" to remind moms that health care providers services that serve them take care of their health. creature.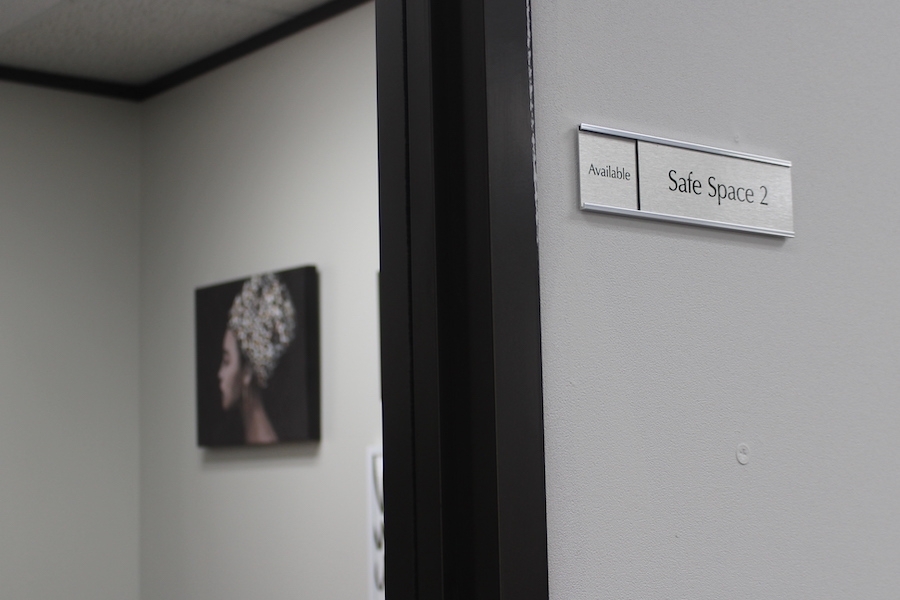 Other organizations may require birth certificates and other documentation to receive assistance, but such documentation is not required at Shades of Blue.
"People have to give up too much and get too little in return," Matthews said. "And so they end up doing other things just to make ends meet — you know, stealing or the things you have to do by any means necessary to get what you need. And I don't think mothers should do unnecessary things just to have diapers and wipes or clothes for themselves and their husbands."
Matthews noted that black women lead the way when it comes to maternal mortality and morbidity statewide and nationwide. She said she hopes elected officials recognize the important role mental health plays in their efforts to reduce those rates.
For example, a pregnant woman may have problems if she is asked to stop taking medication for a mental condition because of potential side effects. Another may become addicted to prescription pain medications after a C-section, she said.
"Someone else out there is going through this; they just don't talk about it … and so I just made that commitment to myself and built the organization little by little," she said.
As a newer organization at just under 10 years old, Matthews can find it difficult to develop partnerships with government organizations and has limitations associated with some of the funds available to organizations like hers.
While the Shades of Blue project is primarily funded by out-of-state grants and community donations, she said she hopes to continue building partnerships in her own community to reach more mothers in need.
"Some mothers come to us who just don't know what's coming next. They just really struggle [until] they realize they can actually get help the first time and they can also call that number again and get help again," she said. "They tell us this is easy, and they thought it would be hard."