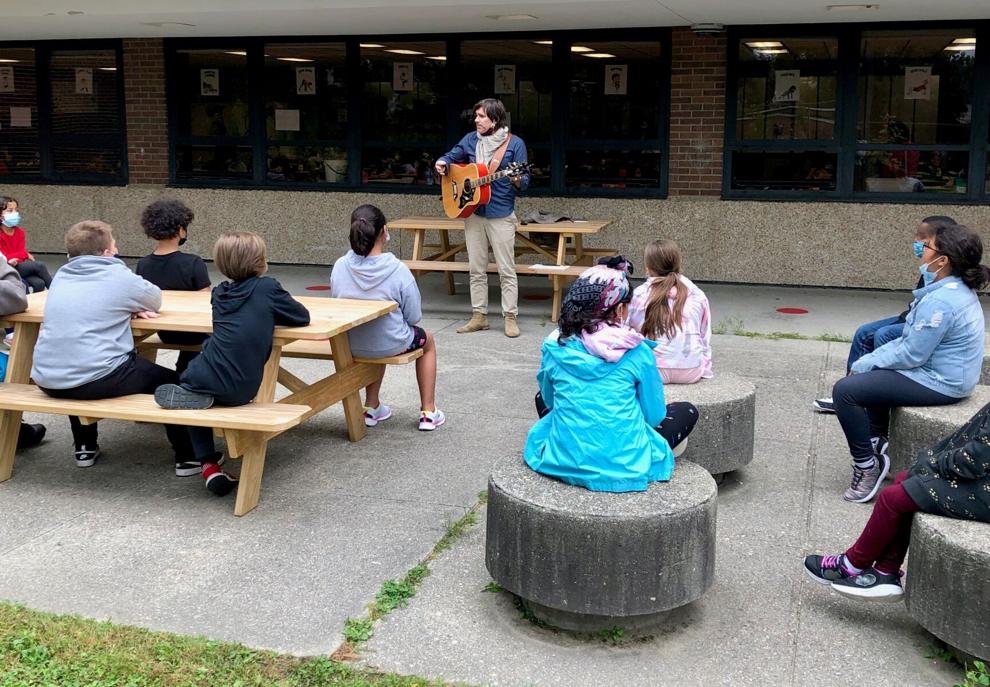 Pittsfield – What happens when a famous pencil brand, two Pittsfield elementary schools, troubadour rock music and a public arts and humanities project collaborate?
Simply put, the music.
The music—three new songs—is the end result of a 10-week songwriting workshop, part of The Masthead's Fireside Poets at Morningside Community and Conte Community—elementary schools led by singer/songwriter Johnny Irion during the fall of 2021.
Irion will release the songs "Abandoned Monsters," "Shine Like Butterflies," and "Meet Me at Ramen Park" during a concert in Kellogg Park, 4-6 p.m., Thursday, May 19.
"It's a celebration of the culmination of their work, from both fall and spring," Sarah Trodgen, literary director of The Mastheads, said Wednesday. Mastheads—an urban architecture experiment, literary research initiative, book residency, and educational program based in Pittsfield—has been working with Pittsfield Public Schools since 2017.
The Fireside Poets – named after a group of poets including Oliver Wendell Holmes and Henry Wadsworth Longfellow (Berkshire Poets) – will also present a selection of their poetry at the event. At the elementary school level, Fireside Poets are supported by Blackwing Institutions.
"We have some really brave students who want to share their work. They are very creative writers and thinkers," she said.
At Morningside, Fireside Poets is a 10-week program for fourth graders, which meets for an hour each week during the school day. At Conti, the program is part of elementary school after-school programming for second and third graders.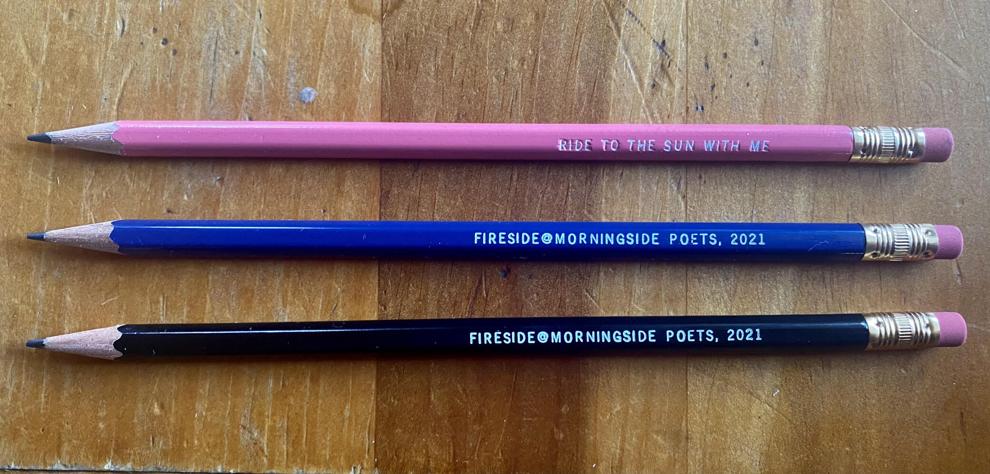 Musical Collaboration
So how did Irion, a Berkshire folk musician and producer who toured with Black Cruz, come to collaborate with The Mastheads and the Blackwing Foundation?
His association with the Blackwing Foundation began in California, at the home of his uncle, author Thomas Steinbeck, where he debated the Blackwing 602 pen.
"You know, John Steinbeck wrote 'The Grapes of Wrath' in black pencil. And they were meeting my uncle, Thomas Steinbeck, because they had just returned the pencil. They stopped him and the pencils were going for $20," Irion said during a phone interview from Miami: $40 on eBay." "The pencil was a favorite of artists in those days. I love Stephen Sondim Blackwing. Chuck Jones made all Looney Tunes cartoons. They have a history with artists and creators."
During the interview, Blackwing representatives noted Irion's guitar.
"They noticed my guitar at my aunt's house in California, that's when I was making my last album 'Driving Friend.' They came to the studio and said they wanted to help you get this album out, so they teamed up as everything came out in pencil on the back of 'Driving Friend'. When we communicated with the radio and the press, we sent the album, a pencil, and a letter." "We got the weekend edition of NPR and a bunch of major things. So this started our relationship. It's a great collaboration. We collaborate on music, on doing things in the community."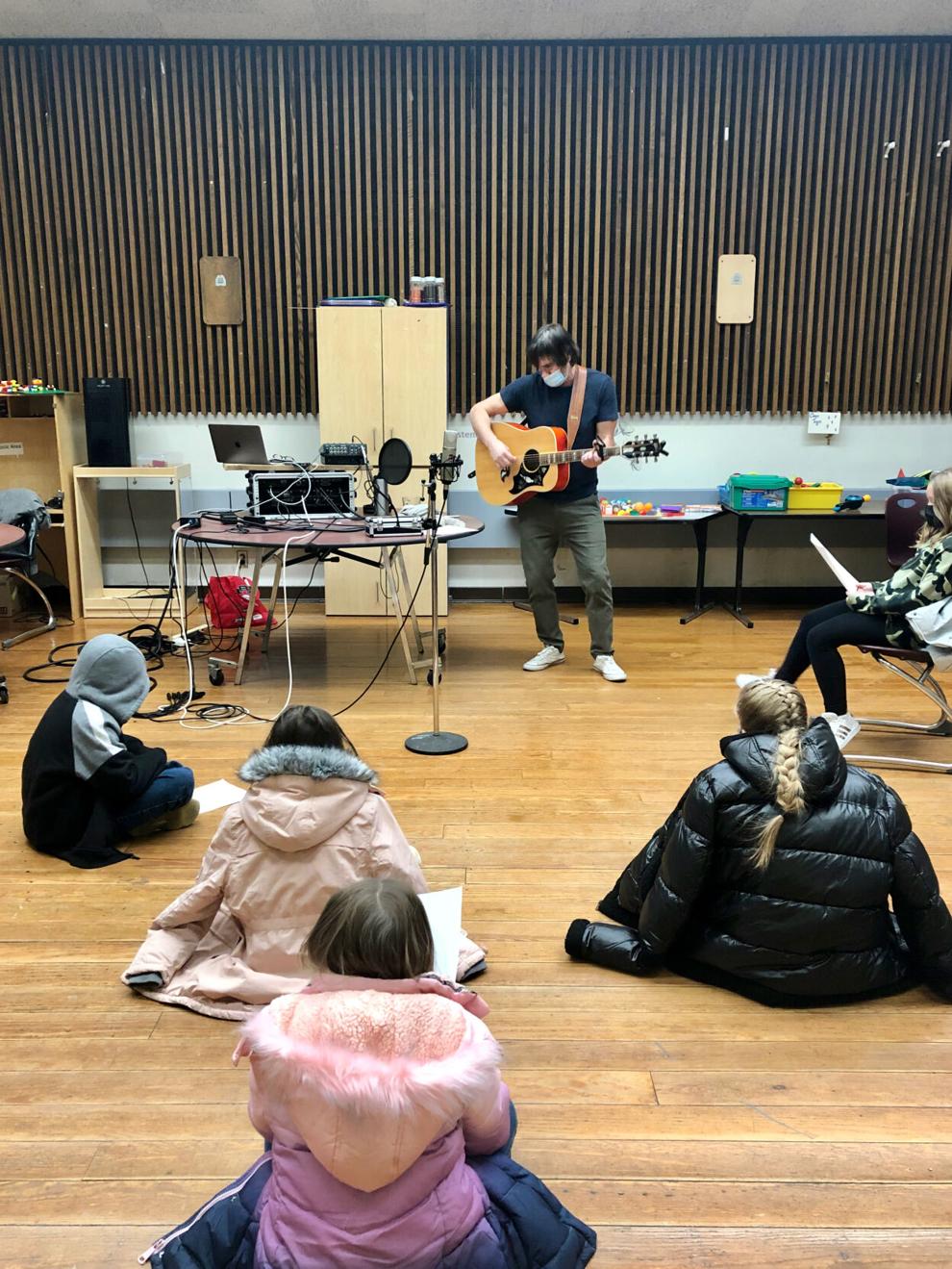 Then COVID struck.
"After six or seven months, I decided to do something local [with the Blackwing Foundation]. So, I went to Herman Melville's house. Something made me go to Melville's house [Arrowhead]I don't know why, but I met Tessa [Kelly] co-founder of The Mastheads, and Sarah. "The Blackwing Foundation was involved in supporting their programs, for two years, and part of that was my going to schools and writing songs with the kids."
Trudgeon said the partnership with Irion and Blackwing made sense.
"We were always, slowly, expanding poetry in schools," she said. "In the fall he did a 10-week session that discussed children's history of folk music, telling them stories about why it's a really important tradition, a really important tradition in Berkshires. We assure children that Berkshire is a truly artistic place; that poetry is part of their culture to have and add to it."
She added, "It was really convenient. He worked on how to write songs, how to write chorus and poetry."
At the end of the session, Aerion brought his tape recorder and performed with the children the songs that they wrote together.
"They come out on concert day on all studio platforms, to be shared by the kids' families," he said. "We hope it will also raise awareness of what The Mastheads and the Blackwing Foundation are doing to communities and schools."